Alumni
Alumna gets a crash course on the perils of on-air journalism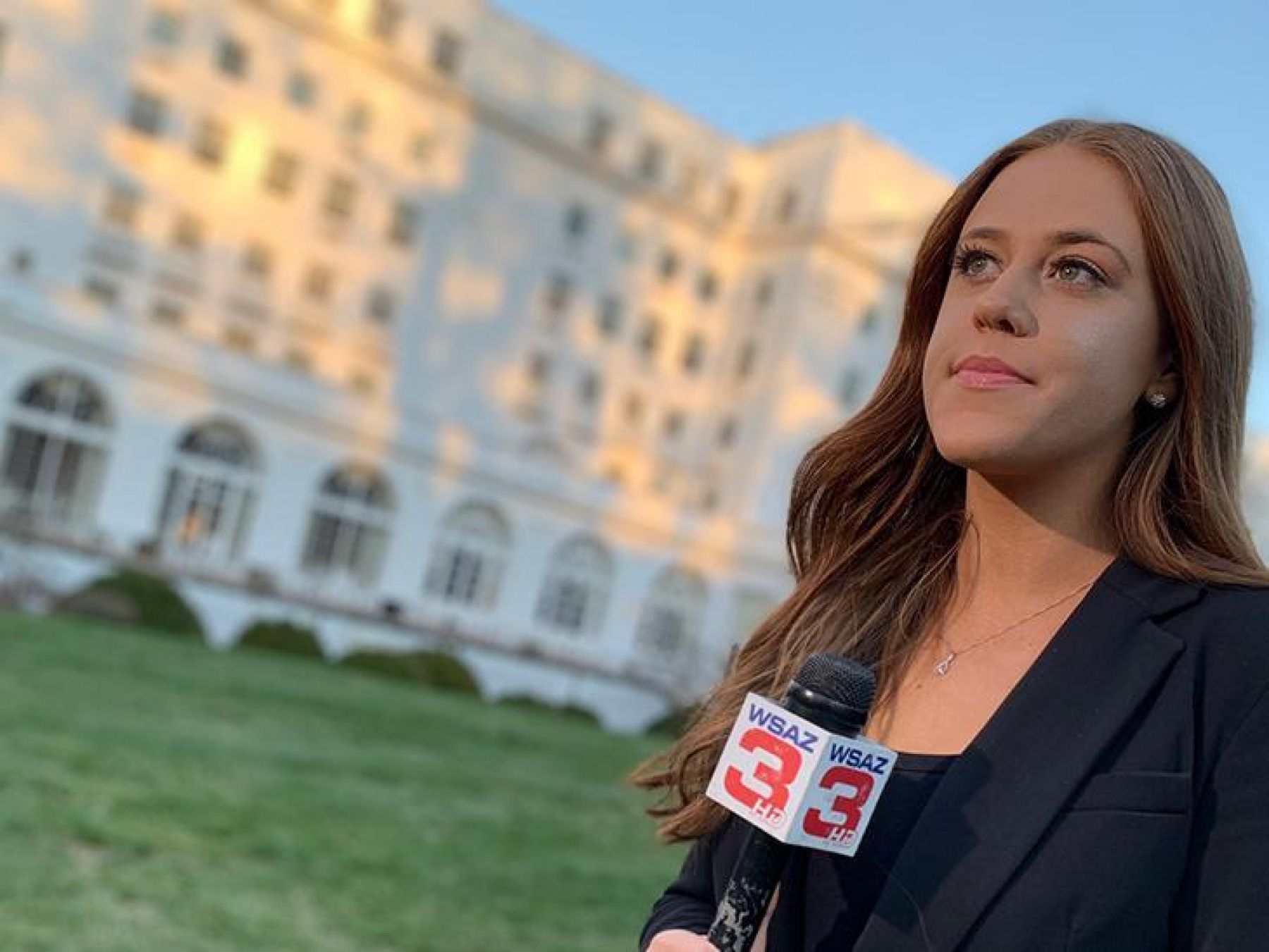 It was the first week of work at the new job for alumnus Tori Yorgey and everybody already knew her name.
Many people across the United States knew her as well. Maybe not her name, but they knew her work.
Yorgey, who earned her Penn State journalism degree in 2018 and joined WTAE-TV in Pittsburgh the first week of February, previously worked at WSAZ-TV in Charleston, West Virginia, and a video of her doing a live, on-site report on Jan. 19 went viral when she was hit by a car during the report — and then proceeded to calm the apologetic driver and complete the report.
While Yorgey was clearly shaken by the end of her segment, she was not injured. At the insistence of her boss, she did go to the hospital later that night to confirm she was OK. She left the emergency room after 1 in the morning, finally looking at her phone and getting a sense of how the video (which has attracted more than 4 million views) was about to reshape her life.
From the almost emergency to the excitement and interest of others, it took Yorgey almost two days to really relax. "It happened Wednesday night at the end of my shift," she said. "I did not really calm down and take a breath until maybe Friday evening."
An appearance on the "Today" show followed, as did segments on several cable news shows and a visit to Los Angeles for a taping of "The Ellen DeGeneres Show," which aired Feb. 1. Yorgey had accepted the position with WTAE, Pittsburgh's NBC affiliate, weeks earlier but she still needed to move her apartment and get settled in her new market, and she wanted to respect the curiosity of other journalists, which made things busy.
"It's been a lot. In this business, though, I understand when someone makes an interview request and wants to get the story," she said. "I was just trying to be a team player."
The on-air report sparked a valid discussion about the safety of multimedia journalists in the field, and it provided a glimpse at Yorgey's persistence and personality.
After a year at a community college, she started her studies at Penn State Abington before transferring to the University Park campus. She focused mostly on radio reporting until her final semester when she discovered a love for on-camera work.
Unable to add the 400-level production class that focuses on TV news before her final semester started, Yorgey took matters in her own hands. She rented camera equipment and set out on her own.
"I went out and shot local events the best I could and that's what I used to create my reel and apply for jobs," Yorgey said.
That approach, supported by classes and job fairs coordinated by the Donald P. Bellisario College of Communications, helped her secure her first job in West Virginia. She embraces the challenges and long hours necessary to inform viewers do a job well.
She enjoys covering breaking news and hard news — informing people about what's happening in their communities in as timely a manner as possible. She'll be a reporter at WTAE, so she'll have support from a camera operator and not be responsible for both camera and on-air duties.