Filter by year:
We'll add a year on either side to help you find more of your peers.
2013 Advertising/Public Relations
Robert Roselli
started with Florida Atlantic University in Boca Raton as associate athletic director of marketing in July
Note Posted: October 16, 2021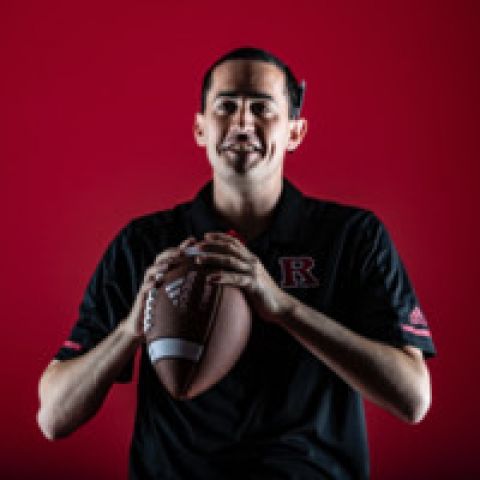 2019 Journalism
David Arroyo
joined ESPN as a production assistant for ESPN Next.
His first nine-month rotation will focus on college basketball events, helping to create elements viewers will see on broadcasts.
Note Posted: October 6, 2021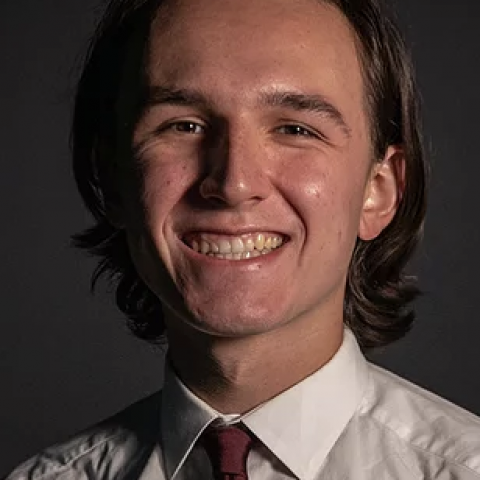 2003 Journalism
Mike Maneval
was named managing editor of the Sun-Gazette in Williamsport, Pennsylvania.
Note Posted: September 30, 2021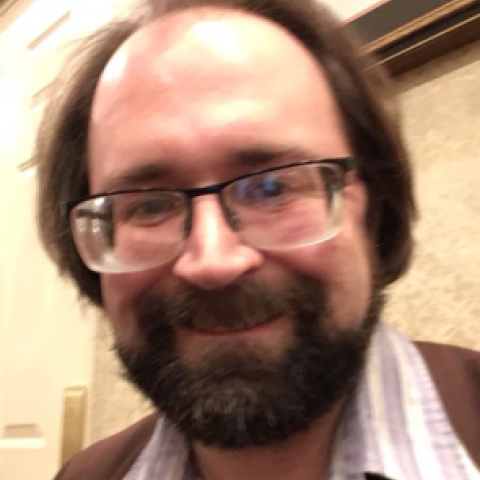 2013 Film-Video
Anthony M. Wastella
an esports video Archivist at Riot Games, was awarded the 2019 Sports Emmy Award for outstanding coverage and for his contributions as a digital librarian in the League of Legends World Final on YouTube.
The ward was presented by the National Academy of Television Arts & Sciences.
He lives in Los Angeles.
Note Posted: September 30, 2021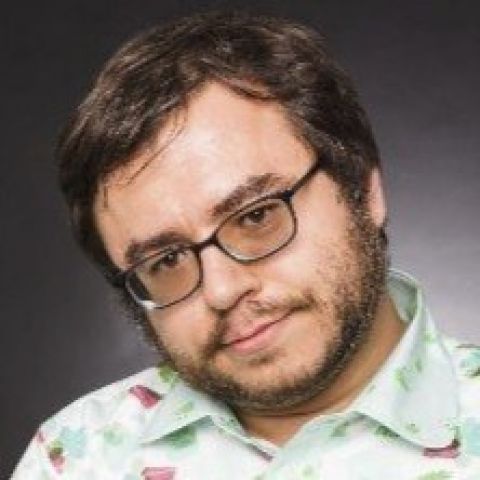 2021 Telecommunications and Media Industries
Julia Foust
accepted a paid, post-graduate internship with ESPN.
She'll be aiding in the overall production of the ESPN Daily podcast. It's a remote opportunity, with the company's whole podcast team permanently remote — half on the East Coast and half on the West Coast.

Note Posted: September 10, 2021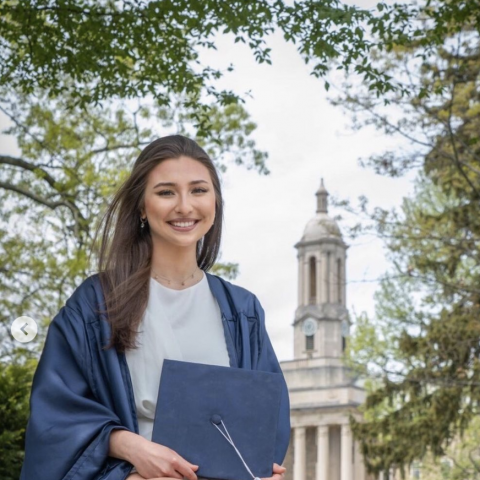 2014 Journalism
Christina Gallagher
, who also earned a bachelor's degree in political science and her JD in 2017, joined Wisler Pearlstine LLP as an associate in the firm's education law practice group.
Before joining the firm, her practice focused on defending professionals and businesses in professional liability and employment litigation matters.
Note Posted: September 8, 2021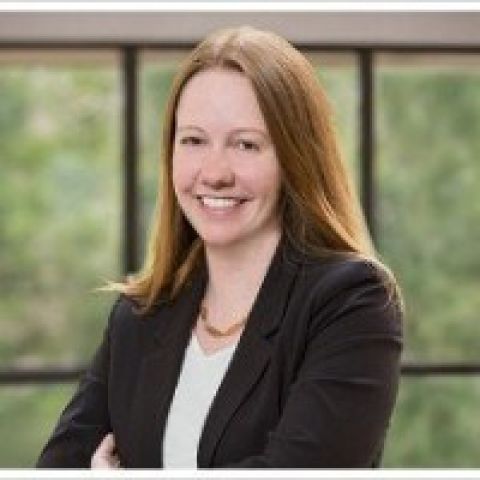 2002 Advertising/Public Relations
Mandy Murphy
has launched MNM Strategy, sports + purpose consultancy created to inspire and create impact through the power of sport.
Note Posted: September 8, 2021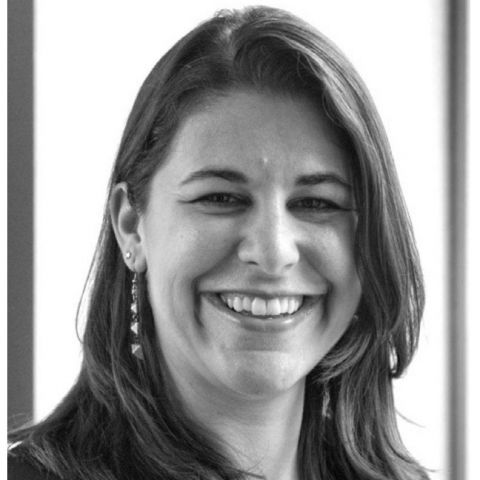 1997 Journalism
Rob Amen
was named managing editor of the Tribune-Review.
During the past five years, Amen has managed the Trib's digital content strategy, spearheading ambitious projects that have allowed the Trib to grow its digital audience. TribLIVE is now the most visited news website in the Western Pennsylvania market.
Amen, 45, is a Hempfield native and Hempfield High School graduate who grew up reading the Tribune-­Review. He called his new role "a dream come true."
"The Trib has always been such an integral part of our community," he said. "I look forward to continuing the Trib's tradition of excellence."
In his new role, Amen will oversee the day-to-day operations of the news department, including the Trib's award-winning sports desk. He begins his new role Nov. 20.
Amen lives in Plum with his wife, Keightley, daughter, Elizabeth, and triplet sons Alex, Matthew and William.
Note Posted: September 8, 2021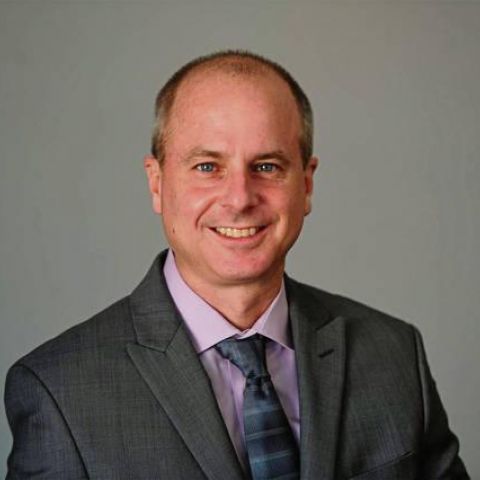 2017 Journalism
Maria Canales
is now the director of digital engagement and social media at Georgetown University, in Washington, D.C.

Note Posted: September 3, 2021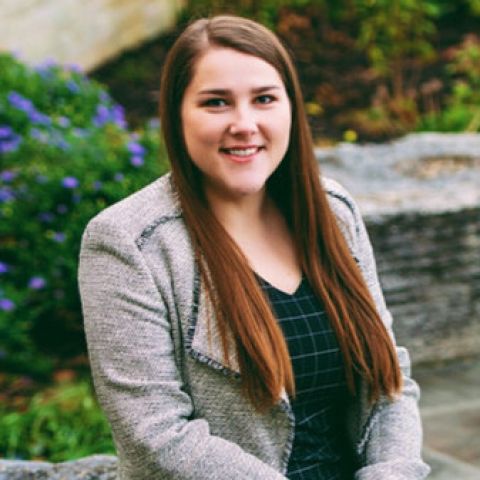 2015 Journalism
Mike Esse
accepted the position of Program Manager, Earned Media at TaylorMade Golf Company at their headquarters in Carlsbad, California.
Esse will be joining the TaylorMade media department heading their earned media/media relations efforts. Working with partners such as the PGA Tour, Golf Digest, Golf.com and Barstool Sports, his primary responsibilities will be to manage the external storytelling of TaylorMade's products and athletes.
Esse joins the industry leading TaylorMade brand to continue to grow its imprint in the digital and social media spaces. He previously worked six years in various production and leadership roles at ESPN.
Note Posted: August 24, 2021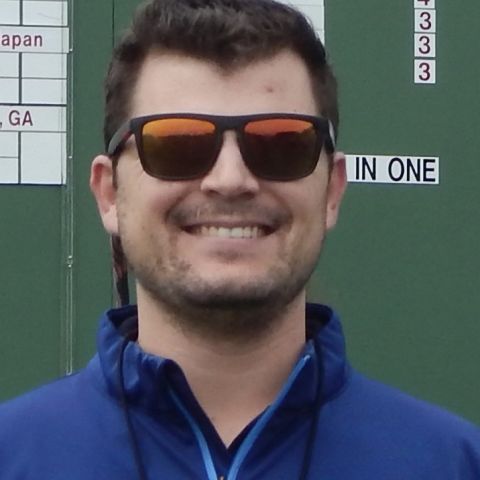 2012 Broadcast Journalism
Erica Brecher
started a new role as a marketing specialist for Excelsior Orthopaedics in Buffalo, New York.
She spent nine years as a television news reporter and anchor before making this career transition. Brecher was nominated for two New York State Emmy Awards in her previous role at WIVB-TV.
Note Posted: August 24, 2021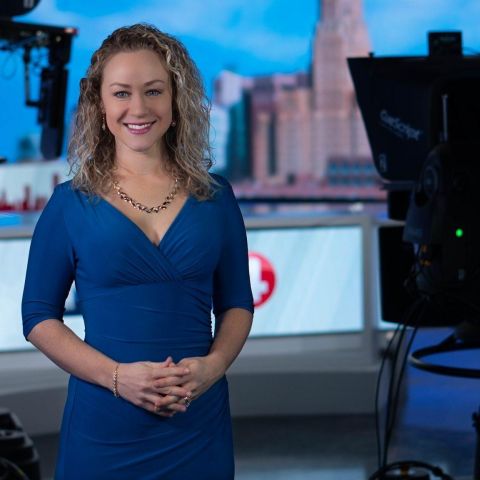 2010 Mass Communication
Pat Farabaugh
recently published a book titled "Disastrous Floods and the Demise of Steel in Johnstown." The book was released by History Press in October. Farabaugh is a professor of communications at Saint Francis University. Farabaugh earned his Ph.D. in political/cultural communication studies from Penn State in 2010.
Note Posted: August 11, 2021