Faculty and Staff
Bellisario College adds award-winning journalist, newsroom leader to faculty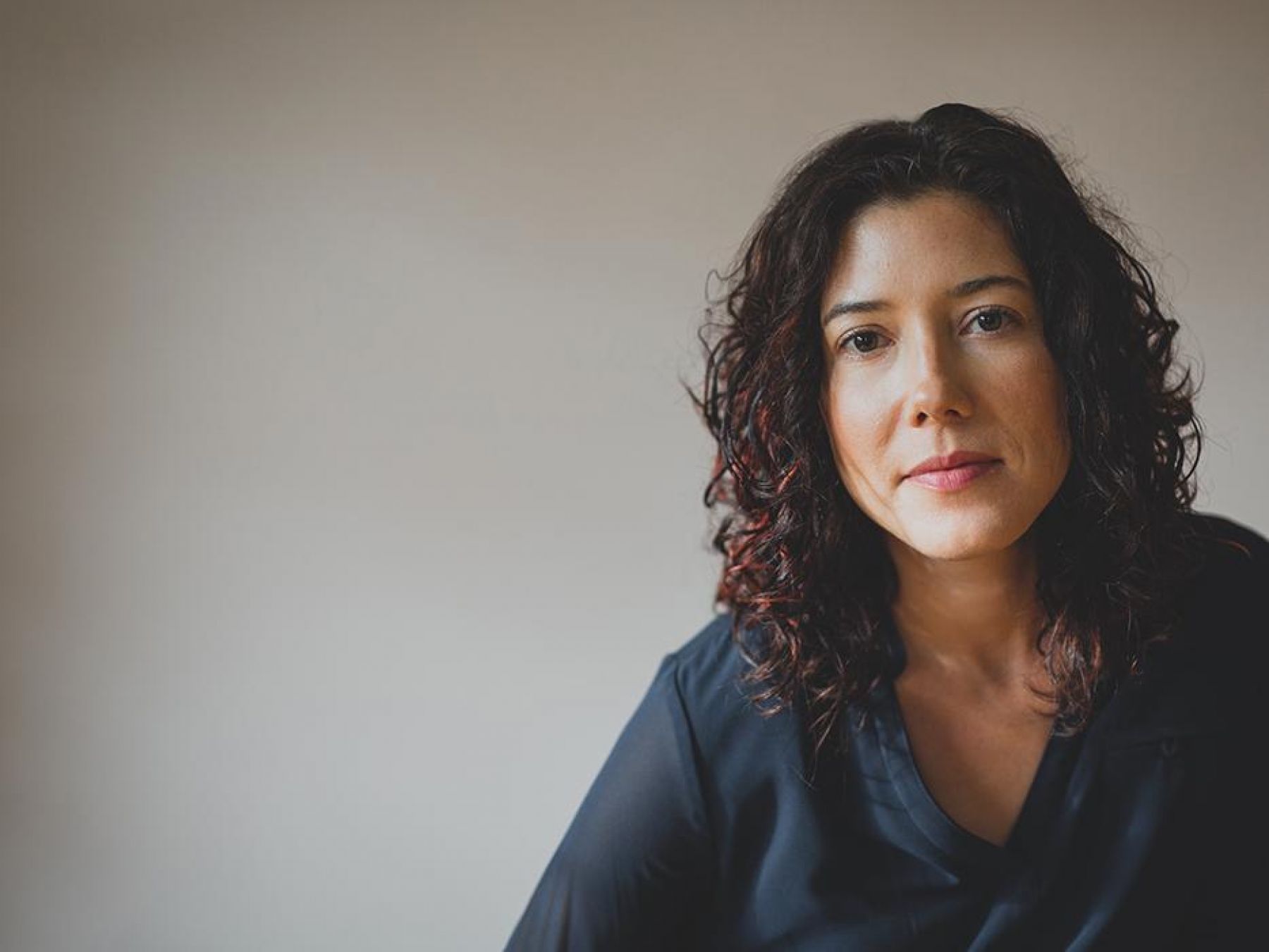 An award-winning journalist and newsroom leader who served as the first national director of Report for America has joined the Donald P. Bellisario College of Communications as a faculty member and editorial director of the Bellisario Media Center.
Maggie Messitt, who led Report for America's growth from three reporters in Appalachia to 61 reporters in 28 states and Puerto Rico, will serve as the Norman Eberly Professor of Practice in Journalism. In her role as editorial director, Messitt will guide faculty and student media organizations to work collaboratively in an effort to address the crisis in local journalism in Pennsylvania.
Messitt will play an important role in leveraging the college's resources to address the state's growing news deserts. Those resources include a talented and driven student body and the new, state-of-the-art Bellisario Media Center, which serves as a hub for faculty and students, encouraging collaborative and entrepreneurial approaches to journalism and multimedia storytelling.
"Maggie comes to us with terrific international experience as an entrepreneur, journalist and newsroom leader," said Bellisario College Dean Marie Hardin. "She's uniquely positioned to help us develop a unifying vision for our collective news operations, help student media organizations do more powerful work in our newsroom, strengthen our ties with news outlets across the state and U.S., and lead our efforts to secure external funding to support our journalism and journalism program."
Messitt's work with Report for America drew national attention. She and members of her team were included on a 2018 list of "the biggest brains and bank accounts in the fight for local journalism" by Harvard University's Nieman Lab. When the necessary practices, policies and strategies were in place to expand to 225 reporters, Messitt shifted from overseeing all daily operations to serving as senior adviser to the leadership team and their rapidly growing divisions — from training and service to corps excellence and local newsroom fundraising.
She also has managed nonprofit newsrooms and grant-funded editorial projects in the Midwest and rural South Africa. Specifically, she spearheaded the launch of PBS Wisconsin's first digital engagement site, produced multimedia reporting projects, and hosted in-person engagement events — work for which she was awarded a fellowship from the Knight Digital Media Center at University of California-Berkeley. A dual-citizen, Messitt worked in South Africa for eight years as the editor and publisher of an award-winning newspaper and international magazine, and the founding executive director of a nonprofit that trained women narrative journalists inside the former Apartheid-era homelands of Gazankula and Lebowa. Her first book, "The Rainy Season," a work of narrative and immersion journalism, set in the same region, was longlisted for the 2016 Sunday Times Alan Paton Award.
Messitt's organizational and management abilities, problem-solving skills, and passion for fact-based storytelling helped her rise to the top of dozens of candidates considered for the position during a national search.
"We had an outstanding field of candidates," said John Affleck, director of the John Curley Center for Sports Journalism and a member of the Department of Journalism, who led the search committee for the position. "But Maggie's incredible skill set, work ethic and collegial approach to management made her really stand out."
The Bellisario College's commitment to journalism, it's students and existing levels of success — including annual top finishes in the William Randolph Hearst Foundation's Journalism Awards, considered "the Pulitzers of college journalism"; national awards for its student-produced TV news program, "Centre County Report"; the success of CommRadio; and many other journalism and multimedia storytelling efforts associated with courses or events near campus — provide a strong foundation and an opportunity for success. Collectively, these were important factors that drew Messitt to the position.
"My career has been focused on empowering writers, both creative and journalistic. It has also been one of extreme advocacy for journalism and its future," said Messitt. "I see this role at Penn State, its commitment to serving students and the community simultaneously with a teaching newsroom, much like the newsroom I built in South Africa, as a natural extension of this work."
Messitt also brings 15 years of teaching experience to Penn State and will be active in the classroom. She earned her bachelor's degree from Boston College, her master of fine arts from Goucher College, and a doctoral degree from Ohio University.