Faculty and Staff
Committed to the Commonwealth
Bellisario College faculty members drive efforts to serve people across Pennsylvania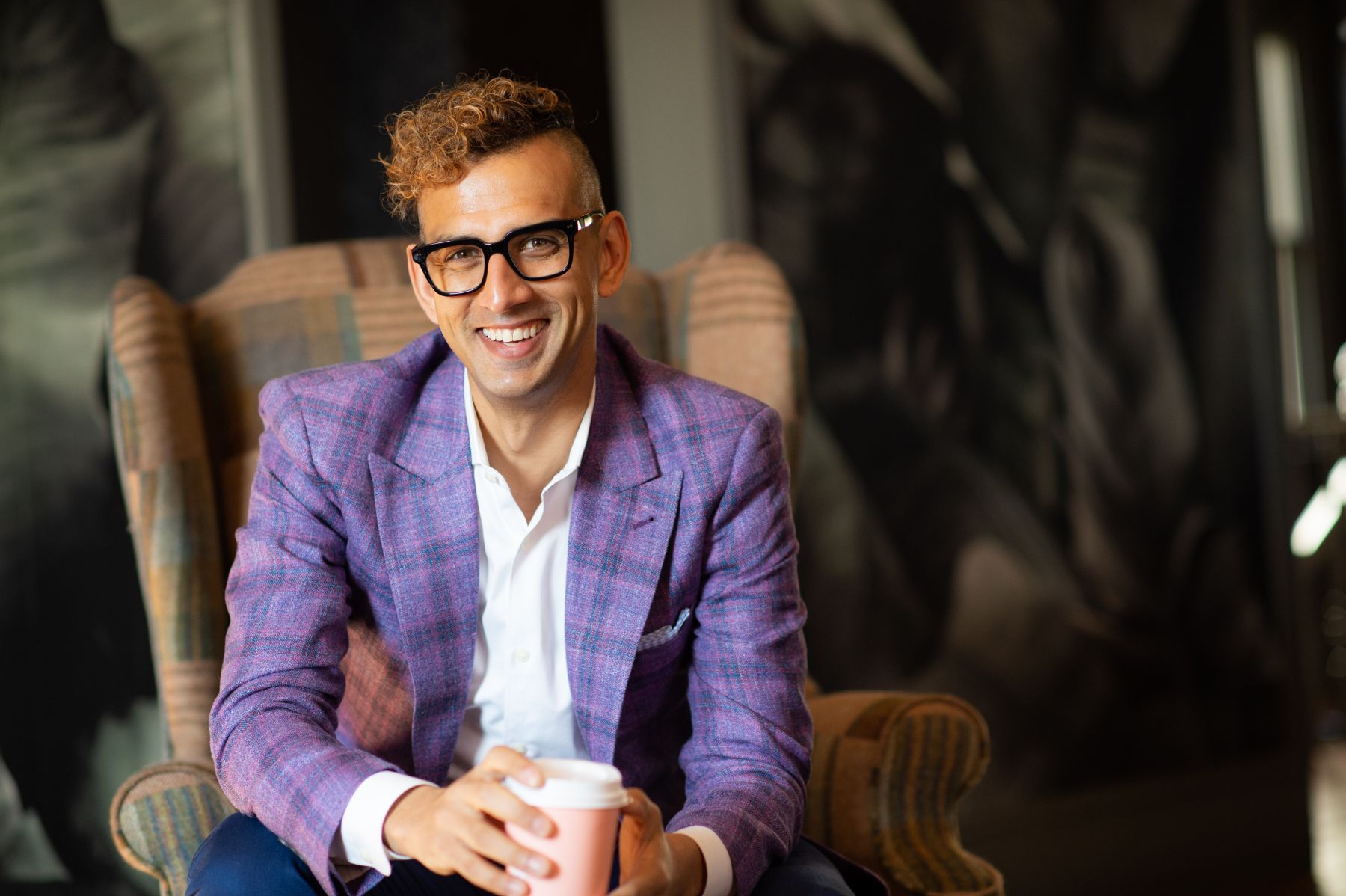 Christopher Ali understood the challenge before he accepted the job — and he both anticipated the opportunity and was a little anxious.
Ali, who joined the Penn State faculty as the Pioneers Chair of Telecommunications at the start of the 2022-23 academic year, brought stellar credentials to the tradition-rich position. He also knew he was joining a program with a long history of faculty members finding practical applications for their expertise and research to benefit the people of Pennsylvania.
The roots of such scholarship in the Donald P. Bellisario College of Communications date back more than 50 years to cable television pioneers and practitioners. While technologies have changed through the years and Pennsylvania politics have ebbed and flowed, the commitment of Bellisario College faculty members to practical policy and technology matters has been unwavering.
"Coming to Penn State and the Bellisario College was intimidating in some ways. There's an accomplished and respected group of experts who are committed to their research, and to serving the community," Ali says. "It's clearly the place to be for my interests and research, though, so it's been gratifying to collaborate, get engaged and work to make a difference.
"Plus, I feel right at home. There's a responsibility with being part of this group and I do not take that lightly."
Ali's research interests include media and telecommunications policy and regulation, broadband policy, critical political economy, critical geography, comparative media systems, qualitative research methods, media localism and local news. His current research focuses on broadband policy in the United States, specifically in rural areas — and Pennsylvania provides the perfect 46,000-square-mile laboratory for that interest.
He has already connected across the state by meeting with bureaucrats, community leaders, elected officials and other thought leaders to get a better sense of that laboratory.
In many ways the landscape remains the same as it was five decades ago when a nascent cable industry worked to overcome hills and valleys and provide television access to thousands of rural residents.
Ali also brings a personal passion for the layers of work required to succeed.
"Broadband was always the phantom, the bogeyperson in the back of my work," Ali says. "One of the things I've learned is that Pennsylvania could use some help. We're a little behind when it comes to using state funds resourcefully and impactfully with these challenges."
Well on his way to becoming a vital voice on the topic, Ali appreciates the challenges that exist. Plus, he's driven both by abundant curiosity and a keep-up-with-my-colleagues mindset.
I'm still optimistic. We've gone from an era when broadband was declared a luxury good to an appreciation that it's a necessity.

Sascha Meinrath, the Palmer Chair in Telecommunications
Collegial Collaboration
loor of Carnegie Building sits just across the street from that of Sascha Meinrath on the ground floor of the Bellisario Media Center.
Meinrath, the Palmer Chair in Telecommunications, is a renowned technology policy expert internationally recognized for his work over the past two decades as a community internet pioneer, social entrepreneur and an informed and strong-minded champion of broadband policy in Pennsylvania and nationally.
He's neither a cartographer nor an engineer, but Meinrath's work spans many disciplines and has helped Pennsylvania elected officials, policymakers and concerned citizens better understand the availability (or not) of broadband internet access across the commonwealth. More importantly, and practically, he has consistently framed that availability in terms of impact and opportunity in fields such as agriculture, health care and more.
Meinrath's collaborations with organizations like the Center for Rural Pennsylvania have provided a clear picture of the issue. In addition, thanks to his longstanding connections and work in the nation's capital, he has a sense of Pennsylvania close up, as well as how it fits in the national conversation around issues such as broadband access and implementation.
With all those connections and all of his experience, he wavers between optimistic and pessimistic. He's spoken to state legislators individually and in groups, champions engagement by municipal officials and residents, and regularly responds to media requests or writes opinion pieces for a variety of outlets.
He's always informed and vigilant — and more so with a billion and a half dollars in federal funding for broadband recently delivered to Pennsylvania. "That's new funding that's never been available before," Meinrath says. "At the same time, there's very little state matching money or statewide efforts to take up the challenge."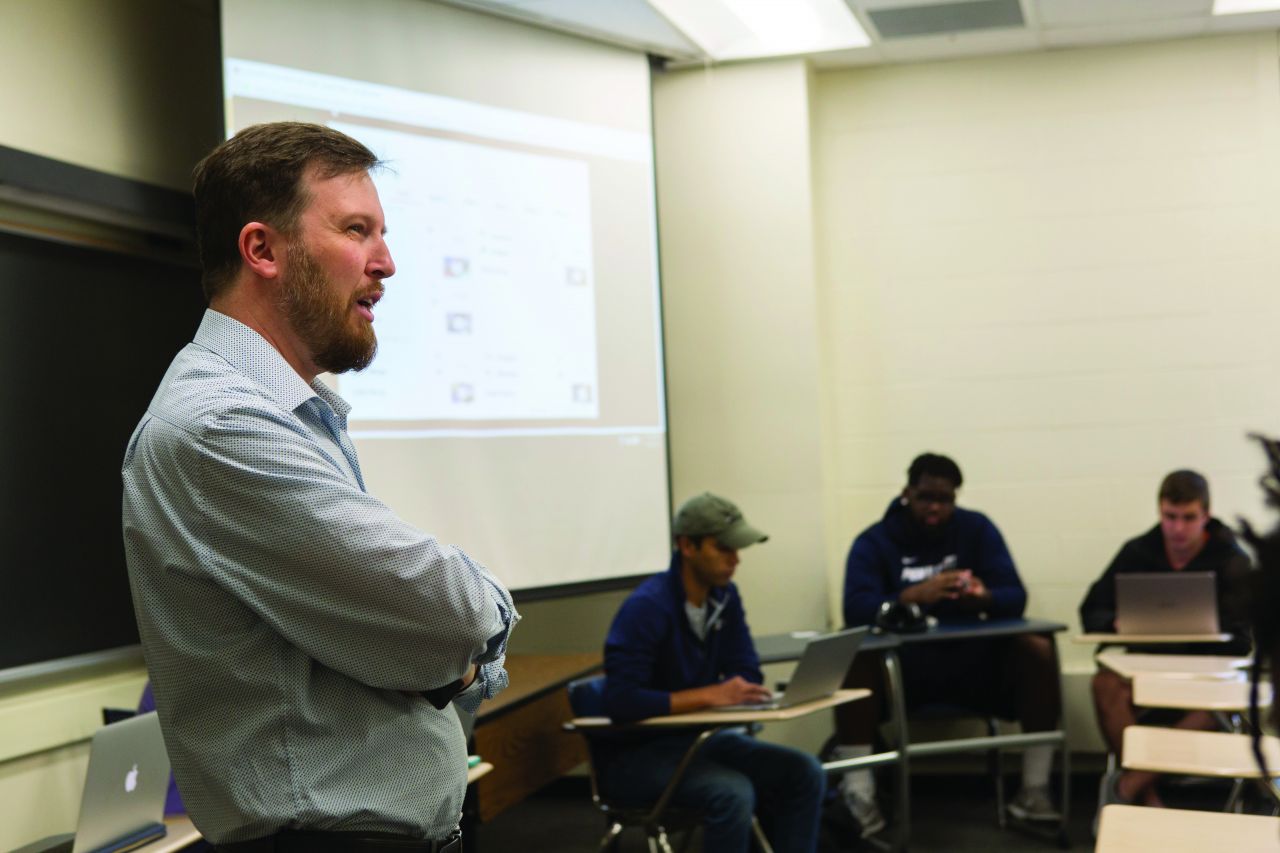 He believes it goes beyond money, though. A combination of factors — from elected officials obviously unable to be experts on every topic that crosses their desk to a rinse-and-repeat approach to policy challenges in general — potentially hamper successful implementation of any policies. Plus, he thinks those factors sometimes prevent efficient and strategic use of funding streams to best benefit Pennsylvania's residents.
"I would say that the main problem is you have these digital divides that have been driven by business practices that have discriminated against rural and minority constituents, and to address the problems you'd have to acknowledge them," Meinrath says. "But that would mean acknowledging the influence of business interests — and it's not a political reality."
Meinrath shares strong opinions because he believes it's his responsibility.
"I am of the opinion that the knowledgeable have a responsibility to share that information," he says. "A public land-grant institution should be full of people who are sharing their expertise to the benefit of society."
He works to do that every day — in the classroom and far beyond. He's sometimes bemused, sometimes frustrated. At the same time, he remains generally optimistic about what can happen in Pennsylvania. Plus, he's committed to helping make progress.
"I'm still optimistic. We've gone from an era when broadband was declared a luxury good to an appreciation that it's a necessity. We've acknowledged the national broadband maps are wanting. We've allocated more money," Meinrath says. "The problem is we keep relying on provision models that won't work. If we really wanted universal service, we'd pass a mandate. If we wanted affordable connectivity, we'd collect the data. It's shockingly easy to solve these problems, but we have to shine a light on them."
Public interest vs. 'punch in the nose'
For people to see a light shining on a topic, they first must pay attention. They need to know where to find quality information, and in an economically fraught and politically divided media marketplace it gets more difficult every day to find reliable and trusted
news sources.
Plus, there's the seemingly never-ending challenge of knowing what's news and what's not.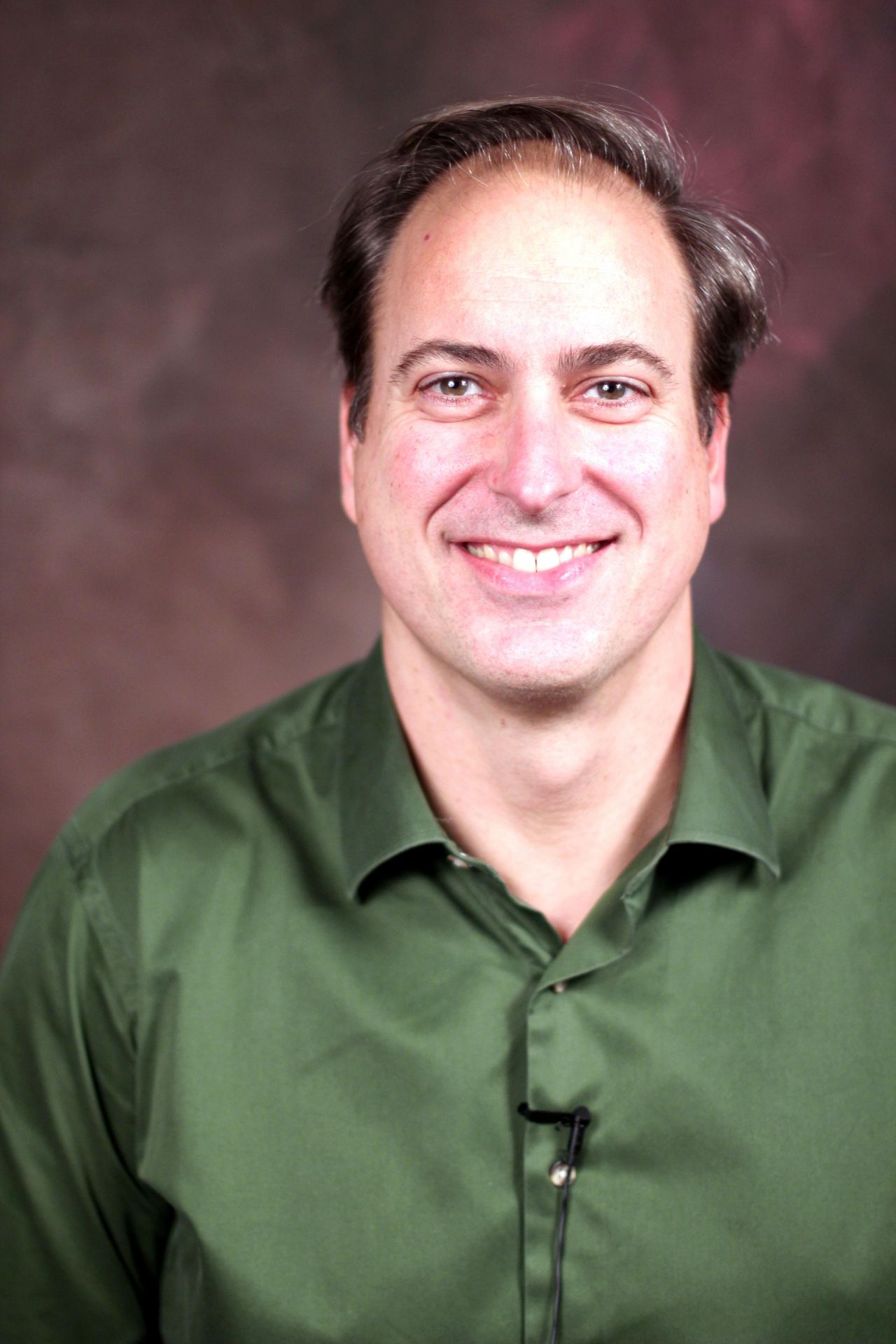 For the past 18 months, Matt Jordan, an associate professor of media studies and head of the Department of Film Production and Media Studies, has led the News Literacy Initiative — an effort to slow the growing trend of news avoidance and empower people to cultivate a healthy relationship with the news so they can
shape society through choices and voices as infor-
med individuals.
The United States has built one of the world's largest news avoidance rates, 42%, in part because people believe news is biased, because they're tired of trying to find accurate information or because the onslaught of information makes them feel bad. So, some people choose to check out and not consume much news at all.
The News Literacy Initiative launched last fall with a podcast series ("News Over Noise," which aired 10 episodes online and on radio stations across Pennsylvania), webinars for K-12 educators in Pennsylvania, and a group of News Literacy Ambassadors on the University Park campus. As the initiative continues, plans include increased resources online (newsliteracy.psu.edu), workshops, and a partnership providing Ambassadors at Commonwealth Campus locations while encouraging peer-to-peer interaction.
Jordan says the initial collaborators — including the Bellisario College, Penn State Harrisburg, Student Affairs and WPSU — have been instrumental in the initiative's success. With the success of the first year, he's hoping for a bigger impact and a more widespread audience moving forward. He sees the issue as straightforward and envisions it having an impact across
the commonwealth.
"I think this is fundamental for the land-grant mission of the University. I believe the free press is the cornerstone of democracy," Jordan says. "If people can't tell the difference between public-interest journalism and a punch in the nose, that's not good. It's not an academic mission. This is for the public — helping people to make informed choices and decisions and make their communities and the commonwealth better."
42%
The United States has built one of the world's largest news avoidance rates.
As part of spreading the word, the Initiative, with the support of the News Lab, will soon launch a newsletter focused on news literacy. One aspect of those newsletters will curate news stories and show how different media outlets presented them — providing some context on how and why the media does its job and, ideally, helping enhance news literacy.
The News Lab, housed in the Bellisario College and led by Maggie Messitt, is designed to function as a "teaching newsroom" with an emphasis on foundational skills as much at is on innovation and experimentation. At its core, Messitt believes the News Lab can serve students and the state of Pennsylvania simultaneously.
Messitt, the Norman Eberly Professor of Practice, came to Penn State after serving as the founding national di- rector of Report for America, a national service program that places talented emerging journalists in local news- rooms across the country to report on issue-based and geographic coverage gaps.
Part of the News Lab's work follows a similar model—seeking to partner with news organizations and address critical coverage gaps in central and western Pennsylvania. For example, during the 2022 midterm elections News Lab students covered six counties in western Pennsylvania as part of a reporting team from SpotlightPA and Votebeat. This required weeks of studying
the candidates in those races and issues important in those communities. Without the News Lab, the larger team would not have had the bandwidth to cover those rural counties.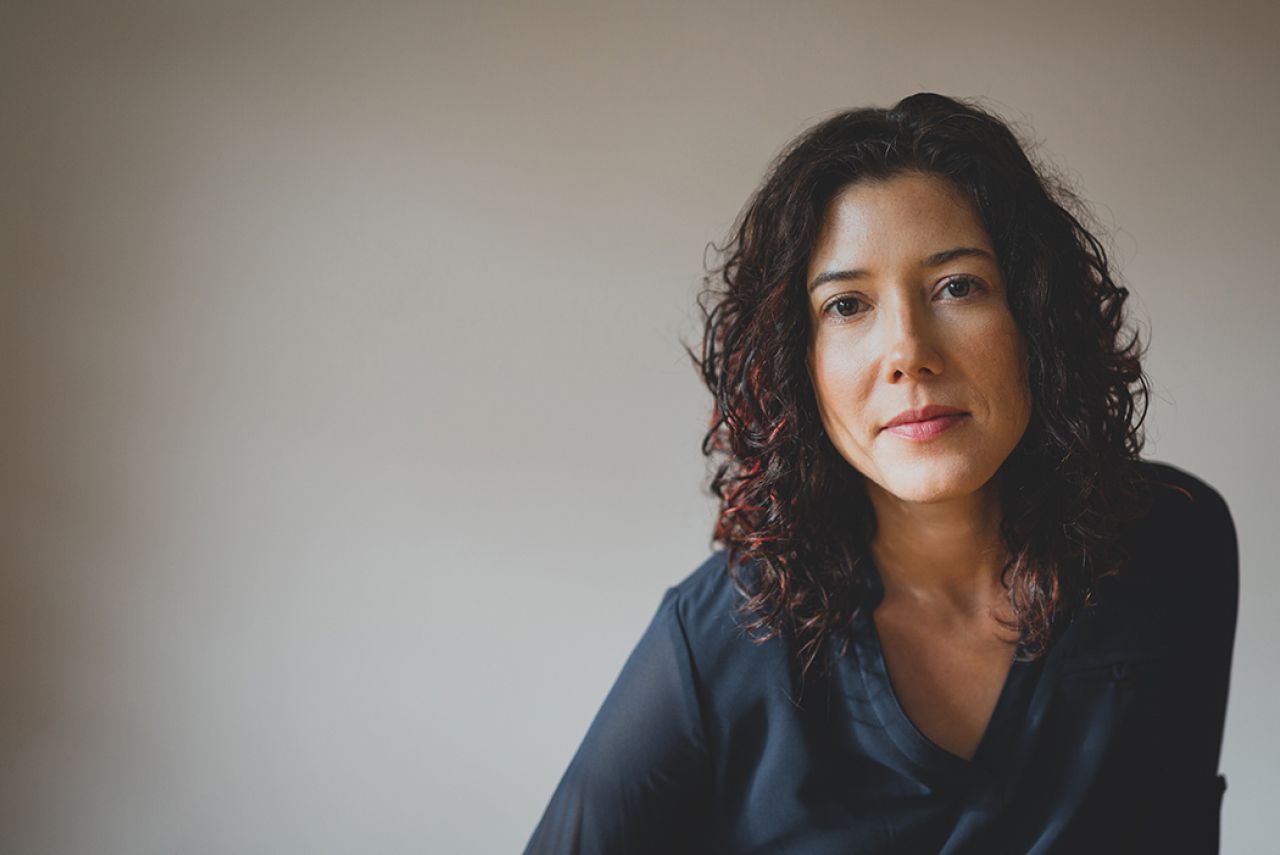 These News Lab students have otherwise focused on in-depth and narrative-driven reportage throughout the year, including investigative work on the environmental impacts of the Mariner East II pipeline, the impacts of tranq — fentanyl laced with xylazine — on rural counties, and the impacts of inflation on families and businesses in Blair County. Messitt has emphasized the importance of door-to-door legwork and visiting communities and people over and over to build trust and get the
story right.
The News Lab has also partnered with City Bureau in Chicago to launch a Documenters program, harnessing students and community members to attend and document uncovered public meetings across Centre County. The News Lab is one of four newsrooms in the first rural cohort of Documenters in the nation-wide network that started in 2018.
"We have a lot of growth ahead of us," Messitt said. "I'm so proud of the students so far. I'm not coddling them. They're being asked to work hard and we're holding them accountable."
Student work has broadcast or been published by more than 20 newsrooms across Pennsylvania in its first year from the Philadelphia Inquirer and the Clinton County Record to WPSU. But, the work of the News Lab is not only field reporting. In its first year, the News Lab hosted skills-based trainings for students on topics like public records requests and building the investigative mindset that attracted more than 700 participants.
"The News Lab is a combination of professional and educational while serving the state of Pennsylvania," Messitt said. "There are a lot of really cool things we could do that don't serve students and vice versa, but that's not our mission. We're here to serve students and the Commonwealth."