Student
Davis Awards recognize communications students for ethical actions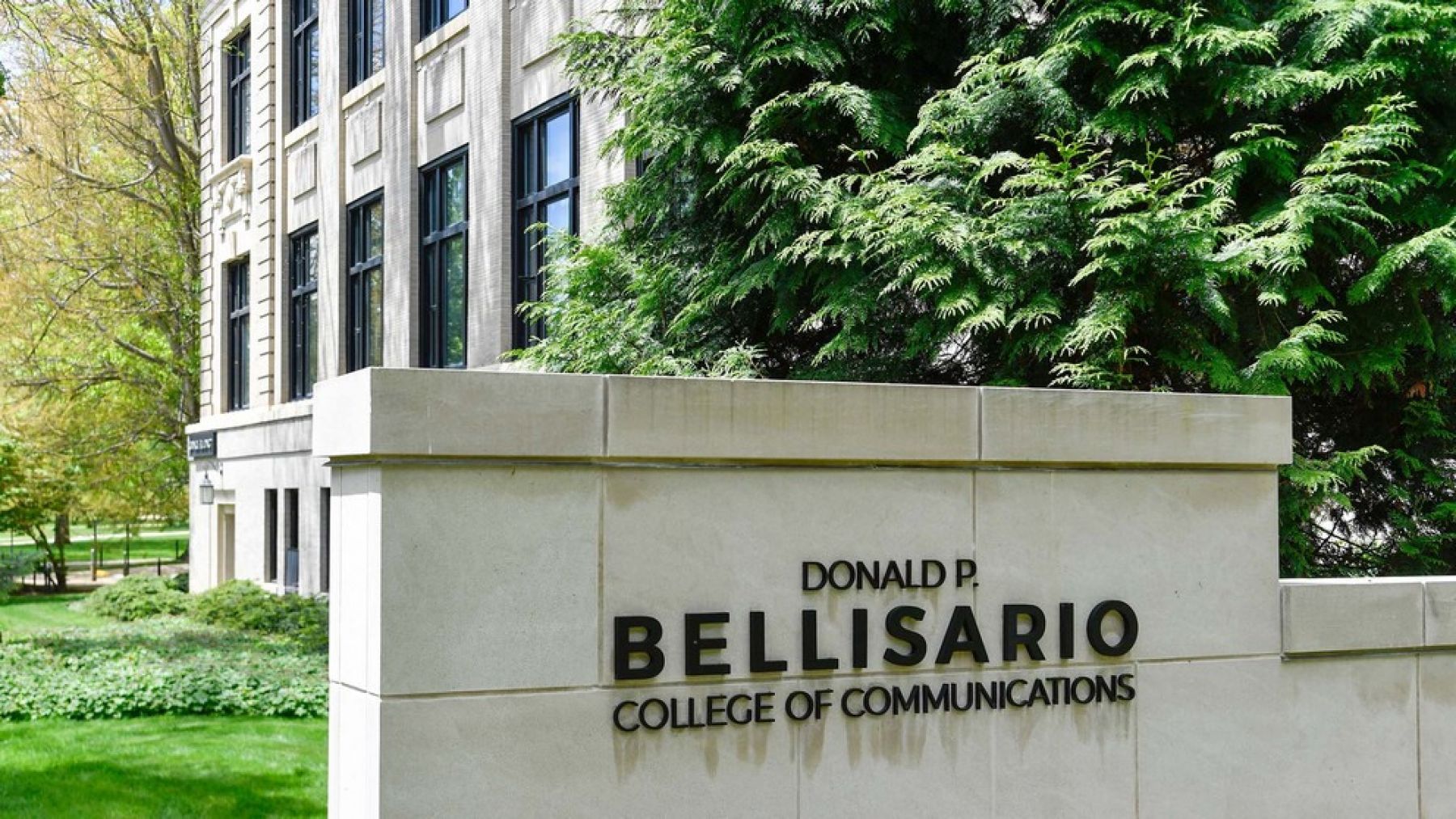 Six students from the Donald P. Bellisario College of Communications at Penn State were recognized with Davis Awards for their commitment to an ethical approach, integrity and service as the 2020-21 academic year came to a close.
The Don Davis Program in Ethical Leadership recognizes communications students who distinguish themselves in the classroom, in activities around campus and in the community. Faculty members nominate students who have displayed an above-and-beyond commitment to "doing the right thing," and who deserve to be recognized as ethical leaders or role models.
This year's honorees were: Dominika Brice, Renata Daou, Sandra Eichhorn, Hannah Nelson, Daryle Watkins and Yunjing Zhang.
Brice, a media studies major, Bellisario Fellow and Schreyer Honors Scholar, participated in numerous clubs in officer positions and has the desire to be a "resource" to help other students at Penn State. Her honors thesis examined the history of gay pride events and was motivated by her desire to help others by doing research that can counter the symbolic annihilation that the LGBTQ community experiences in news and academic publications.
Daou, a journalism major and international student, participates in the Penn State International Student Council and works for Penn State Learning as a Spanish and writing tutor. In addition, she worked for the Penn State Admissions Office as a social media intern. In that role she created, shot and edited videos for use on the accepted student email list serve. She also works as a staff writer for Onward State and for Penn State Athletics, where she produces live video streaming on BTN.com and GoPSUsports.com.
Eichhorn, an advertising/public relations major, served as a mentor assisting freshmen with the transition to college and offering course recommendations, something particularly necessary during the past academic year. She also worked for the Center for Democratic Deliberation, a nonpartisan, interdisciplinary center for research on issues of rhetorical education, democratic deliberation, and forms of dissent at the Penn State College of the Liberal Arts. Eichhorn created content for academic audiences, developed numerous multimedia research projects aimed at discussing the rhetoric of the civil rights movements, and researched the timeline of civil rights movements.
Nelson, a journalism major, was motivated to promote social responsibility and demonstrate ethical leadership as president of Survivors and Allies United, a student organization that supports survivors of sexual harassment and assault and works to end harassment and assault at Penn State. Nelson's participation in the University's orientation program also demonstrated her desire to help other students get acclimated to Penn State life and culture.
Watkins, a media studies major, Bellisario Fellow and student marshal, worked to support social justice and Black liberation by promoting "gal-dem," an online news site that tells stories of people of color from marginalized genders. Watkins was inspired to make a difference by supporting policies that promote equity and justice. Her engagement in student activities at Penn State demonstrated that commitment as a member of the Penn State College Democrats and in her fellowship work with the Pennsylvania Democratic Party.
Zhang, an advertising/public relations major, led a diversity, ethnicity and inclusion initiative for the membership students in the Penn State chapter of the Public Relations Student Society of America. That effort included developing a Twitter chat series for Penn State students — as well as PRSSA students across the nation. She also hosted monthly chats that tackled relevant topics about representation and inclusion in the media and communications profession. After setting an ambitious content calendar, Zhang recruited scholars, industry experts, alumni mentors and more to serve as panelists. She moderated each session and promoted #PRSSAforAll to communications students.