Student
Determined, persistent student finishes pursuit of bachelor's degree
Despite challenges, journalism major Austin Boley 'never wavered' once he arrived at Penn State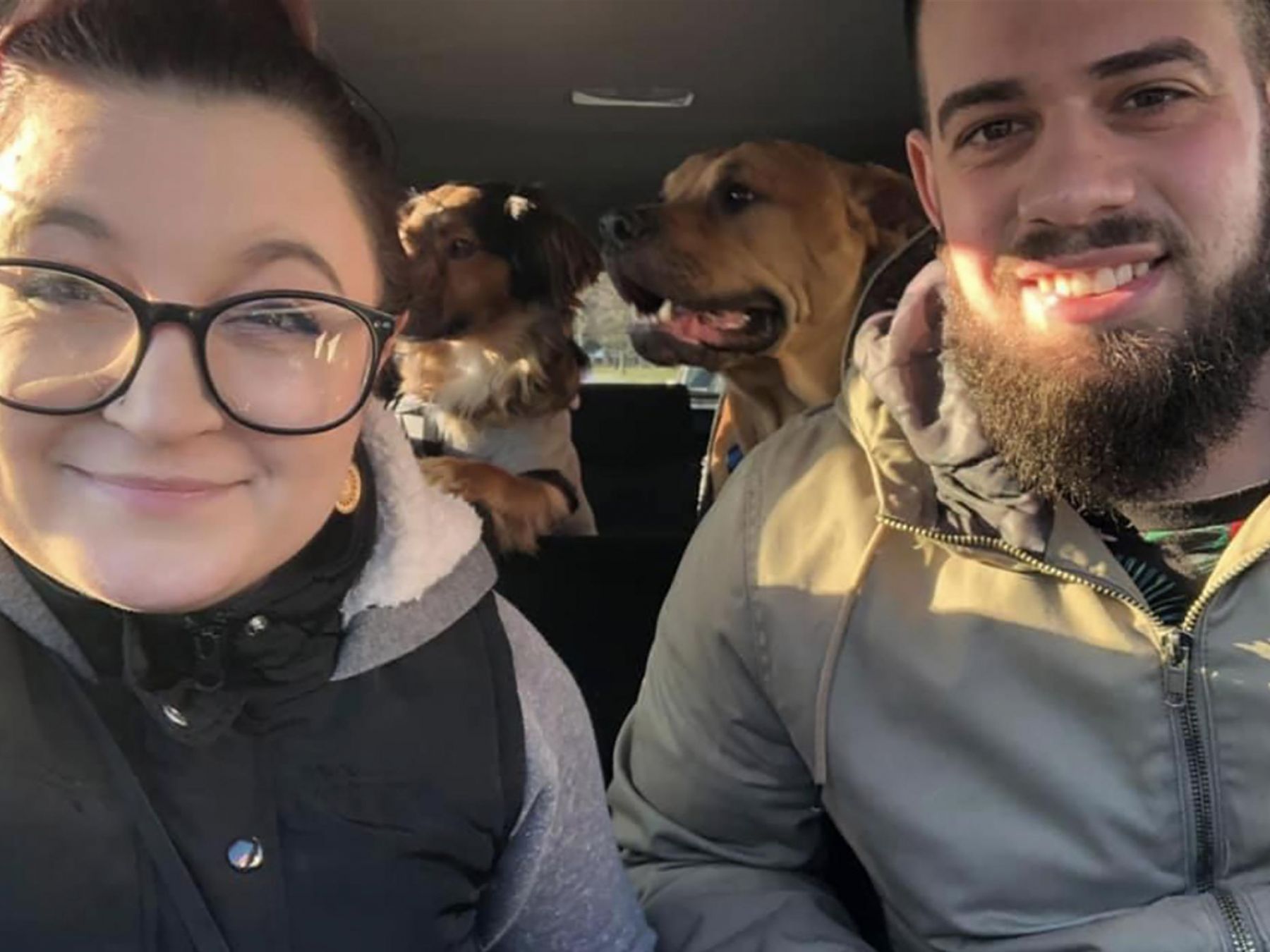 One student's determined pursuit of a Penn State degree — the end of a journey that carried him from Pennsylvania to Texas; from jobs working in construction, waiting tables and driving for a car service, often while taking classes; serving as a surrogate father; and balancing his own marriage — concludes during University commencement exercises in December at the Bryce Jordan Center.
Austin Boley, 28, admits he was not ready for college when he graduated from high school in 2011, and when an initial stint at a community college did not go well, he was ready for something different.
"I just didn't really have any direction," he said. "I thought it was a good time to try something different."
Something different was a construction job. So, in 2015, he and his girlfriend, Devin, moved from Lancaster, Pennsylvania, to Lewisville, Texas. They took his 6-year-old nephew with them as well, hoping to provide some stability for a family member who needed support.
Texas was tough, though. Long hours on the construction site as well as work-related conversations and social interactions even once the 60- and 70-hour work weeks ended took a toll.
"It was hard, really, really hard — 1,500 miles away from home and raising my nephew on top of that," Boley said. "I've never experienced anything as challenging in my life."
Again, he was ready to try something different and a heartfelt, honest conversation helped chart a path back to a route he always wanted to follow.
"For the longest time in my life I would start something, but I could never finish. I can't tell you why. I've always liked my jobs and things, but something was a little off," Boley said. "I felt lost."
He found himself, and a path forward, eventually leading to Penn State, during a discussion with Devin at a Buffalo Wild Wings in Orlando, Florida. As a family vacation was winding down, and he was dreading a return to Texas, she asked what he really wanted to do. What would be his dream job?
He quickly replied "sports broadcasting," with the qualifier it was unlikely, "a pipe dream."
She pushed though, asking why and why not — and that led to a return home to Pennsylvania, and a reenrollment in community college where his grade-point average moved from 1.7 the first time to 3.2 by the time he applied for admission to Penn State late 2018.
His affinity for the University started in high school when he attended a Penn State White Out game at Beaver Stadium. Research about the academic program in the Donald P. Bellisario College of Communications confirmed his interest. "It had everything," he said.
Boley, a broadcast journalism major who will become the first member of his family to earn a degree from a four-year university, found out about his acceptance while checking his smartphone during a lunch in State College in late 2018.
"It took everything in me not to start crying," he said. "This whole time I've been wanting to go to Penn State, ever since I was 12, really. I went through a lot of failures in my life but sitting at Pickle's that day, it felt so good."
That was just the start of another part of the journey, though.
Austin and Devin, who were married in May 2018, moved to State College in January 2019, hoping to get established and find jobs before his classes began in August 2019. His transfer credits from Harrisburg Area Community College made him a second-semester sophomore on the first day of classes — a day Devin celebrated with cupcakes and a "First Day of School" sign in their apartment.
Along with his academics, Boley worked at restaurants and as an Uber driver. When other college students were finding time for a social life, he was focused on his family. His nephew was reunited with his mother in 2018, but Austin and Devin have two dogs and the responsibility of regular bills.
"It was just us doing this. There was no other support except for a few grants and scholarships that were earned because of grades and getting involved," Boley said. "We've had stress — being late on bills, not seeing each other with school and work — but my desire to finish, to graduate from Penn State, has never wavered."
His academic success made numerous scholarships available. This past semester Boley earned the Lawrence G. and Ellen M. Foster Scholarship in Honor of Joseph V. and Suzanne P. Paterno, and the George E. Paterno Memorial Scholarship. In previous semesters, he earned support from the Marty and John Aronoff Travel Fund, the Joseph M. Marchand Memorial Trustee Scholarship, the Stanley E. Degler Scholarship in Communications, the Mary Lee Schneider and Edward Flam Open Doors Scholarship, the James (Jimmy) Robert Levin and Fran Ellen Levin Scholarship for Broadcast Journalism, the Robert R. Gentzel Scholarship in Journalism, the Paul Levine Journalism Scholarship, and the Theodore and Patricia Serrill Scholarship in Journalism.
Devin held a full-time job, carrying much of the family's financial responsibility while also hoping to pursue her dream as an animator for children's books. "She's made a lot of sacrifices for me to be here," Boley said.
He made the most of that support, completing necessary experiences to complement the degree that he'll earn with distinction. He worked on "Centre County Report," the award-winning, student-driven weekly TV newscast. He also worked for CommRadio, serving as a producer, reporter and writer, as well as handling play-by-play for Penn State women's basketball, baseball and softball. He also helped launch "After the Whistle," a high school football highlights show, this fall, and completed an internship with Penn State Intercollegiate Athletics.
"It'll all been to prepare myself for my career," Boley said. "And the one with Athletics? Part of it had me on the field during the White Out, which was kind of storybook because my interest in Penn State started in part years ago at a White Out."
Still, the story has one last chapter, which closes with him crossing the stage at commencement. When he bought his cap and gown in early December that moment became a bit more real, and when he hears and sees the three dozen or so family members at the Jordan Center, he knows it will elicit a response.
"I get emotional just thinking about it," Boley said. "The fact that I'll have 30 or 40 people here for me means a lot. I think they realize the amount of sacrifice and work that has been a part of this, and I'm so proud to be finishing. But there was never any doubt in my mind that I would."