Student
'Dream internship' adds chapter to international student's success story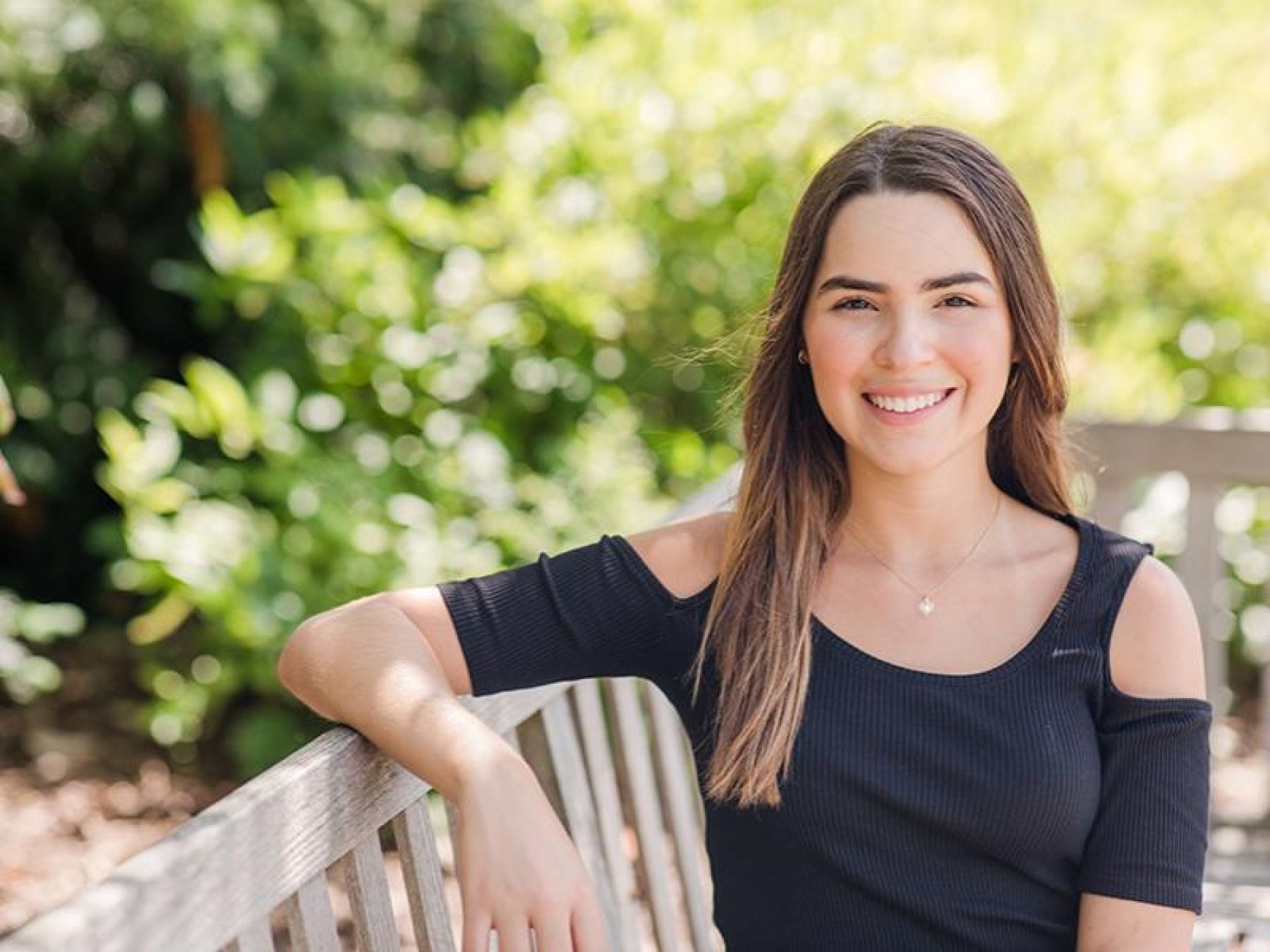 For one committed and persistent Penn State student the first "no" was not a deterrent. Neither were the second and subsequent refusals.
Instead, Renata Carlos Daou just kept pursuing her dream while she was finding ways to achieve inside the classroom and beyond. Still, her success story — an international student from Brazil who traveled more than 3,200 miles, one way, to attend the University and build the foundation for a career — felt a little incomplete until just a few months ago.
That's when Daou officially secured an internship with the Malala Fund, which strives to bolster secondary education for girls around the world. Finally.
"I was aware of the fund even before coming to Penn State. I thought it did some pretty cool work and I wanted to be a part of it," said Daou, a senior journalism major. "I actually applied my freshman year, and every term after that — spring, summer and fall.
"Finally getting accepted was a dream come true, and I worked really hard to make the most of it."
Her three-month term with the fund, which ended in early October, included an array of research, social media support and writing. Daou interviewed high school students from all over the world and focused on four from Brazil for a story about that country's public education challenges. All of that led to her serving as guest editor for an issue of the organization's newsletter.
Daou said the research and writing process for part of the project was time consuming and rewarding. That sometimes included conducting interviews in one language (Portugese) and translating the work back into two other languages (Spanish and English) for publication.
The more work she did, the more Daou found a passion for the Malala Fund and the people it impacts. "It was everything I hoped it would be," Daou said.
She has had the same experience at Penn State — embracing many opportunities and making the most of them. She serves as an anchor for the award-winning "Centre County Report" student newscast this fall and has a marketing assistant internship with Penn State Global. She also participated in a spring international reporting class that traveled to Scotland.
"She is as hard-working as they come and is very committed to international reporting with an emphasis on immigration issues," said Katie O'Toole, a lecturer in the Donald P. Bellisario College of Communications who led the international reporting trip last spring.
While the University's distance from her hometown of Manaus, Brazil, never worried her, Daou admits the thought of having just a few months left in her college career does prompt a sense of urgency.
"It's getting more difficult as we approach the end of college. Everything was new and exciting when coming here from another country, and then you develop a routine. It's been great," she said. "Now, in the last year, it's applying for jobs, along with trying to find visa sponsorships in my case. I'm feeling more of the weight of it, but I'm so happy with all I've done to get to this point."