Student
Entrepreneurial student makes most of class, launches her own candle business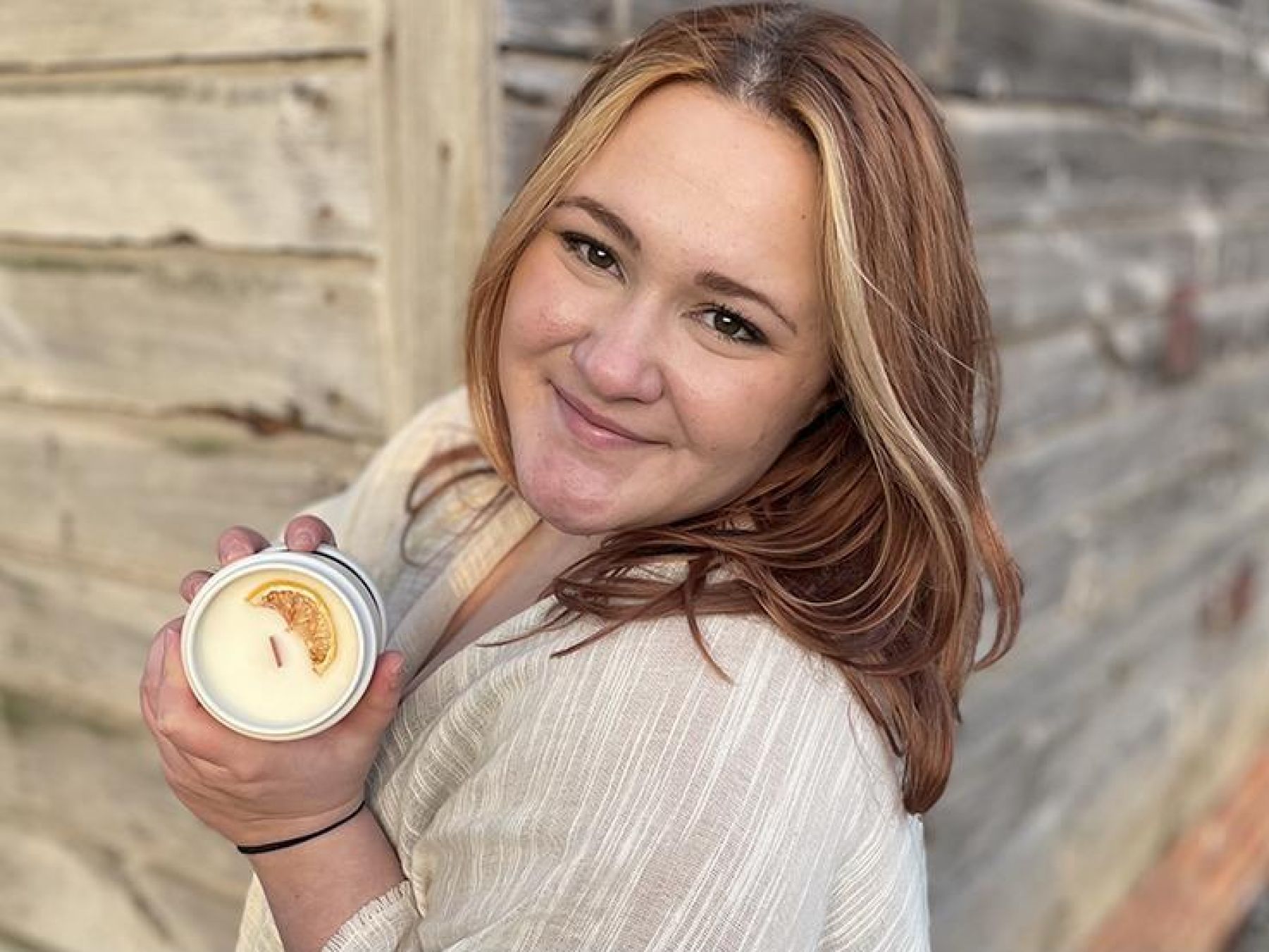 A Penn State student took her semester-long e-commerce business idea and transformed that spark into a full-fledged candle business.
Kelsey Lauer. a junior majoring in advertising/public relations, made about $2,000 when she took ENGR 310 Entrepreneurial Leadership last fall. Her candle business, Clove and Sprig — which features hand-poured candles made with 100% soy wax that is biodegradable and burns clean with no smoke — has grown ever since.
Lauer participated in the Invent Penn State Summer Founders Program, which provides students with $15,000 to work full-time at Happy Valley LaunchBox powered by PNC Bank on their startup, social good or nonprofit idea over the summer.
"It helped me with my confidence in going into a business," said Lauer.
That confidence has translated into production. Her 2022 fall line of candles includes six different candle scents and the number of candles she produced was more than double of what she produced in 2021. That fall line includes pumpkin pie, Macintosh apple, fallen leaves, homemade banana bread, and lavender. They are available on her website, and in two Centre County stores: Belle Mercantile in Bellefonte and Tait Farm Food in Centre Hall.
Tait Farm Food also featured Lauer in its newsletter. "Tait Farm told me that everyone comes in and talks about how they rave about the candles and their love for it," said Lauer.
Lauer made many connections with the shop owners and the Penn State community, which has been helpful for the growth of the business. Her parents also have been a huge asset in her business, because they are both business owners. Her father has a small business at Penn State, which is related to Penn State football.
"My parents would come up and stop by the stores and talk to the shop owners about me and my business." said Lauer, who is balancing the demands of being a full-time student, business owner and member of the book club at Penn State.
"Since fall and winter are big times for candles, it is challenging finding out the balance between putting all my effort into school and making my business the best it can be," she said.
Lauer, who grew up in Cross Roads, York County, plans to secure an internship for summer 2023 and continue her business at the same time. In the future, she hopes to get a job with an advertising firm or in public relations — ideally a passion project that will turn into a full-time job.
Her winter line was released in late October and is also available in stores and on her website.