Alumni
Gift endows Innovation Lab Fund to support students' entrepreneurial efforts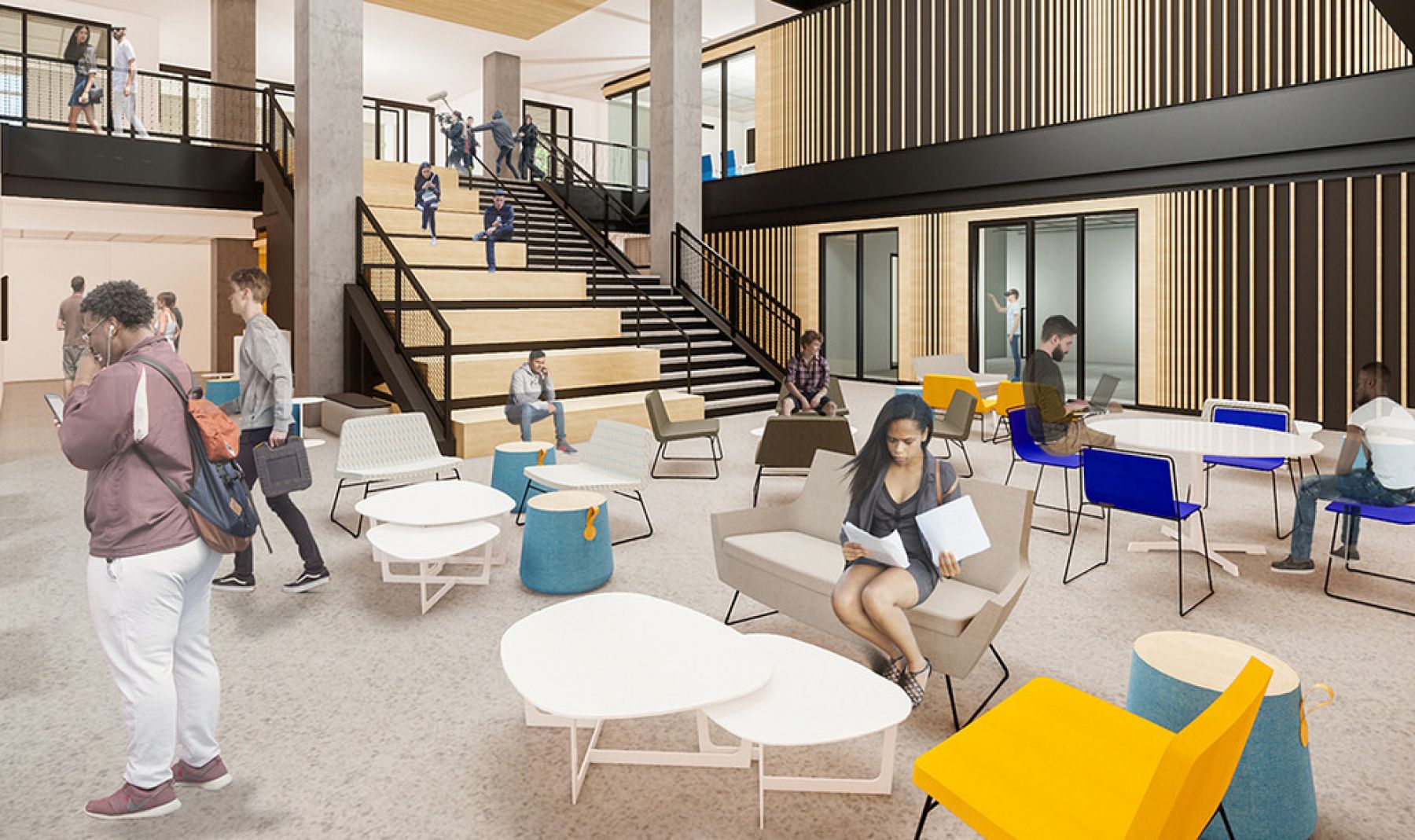 When Mary Meder makes one of her regular visits to State College, she invariably walks across the University Park campus to soak up some inspiration.
"When you're on this campus, you feel invigorated," Meder said. "You feel like you're going to have fun, meet really nice people and have great conversations. Visiting brings me a lot of joy."
Meder, the longtime president of Philly-based agency Harmelin Media and a 1984 Penn State graduate, brings an innovative and joyful approach to her work, too. Under her leadership since 2002, Harmelin has increased revenues fivefold and grown annual billings to over $750 million. It is now one of the largest independent media services firms in the United States and was recently named one of the Best Places to Work in 2021 by AdAge.
Harmelin's focus — and Meder's — has long been innovation, which is a key ingredient to the agency's continued success. A recent estate commitment from Meder and her husband, Joe, along with an annual gift, is designed to encourage the same innovative mindset among Penn State students as is found in Harmelin's employees. Their support will create the Mary Meder Innovation Lab Fund in the Donald P. Bellisario College of Communications.
It was an easy decision to support Penn State. When I considered the things that have advanced my career and that really bring me joy, Penn State is at the top of both lists.

Mary Meder ('84)
The fund will further enrich the Bellisario College of Communications by providing support for the new Innovation Lab when it opens in the Bellisario Media Center later this year. The Mary Meder Innovation Lab Fund will be used to acquire new technology, software, and equipment; to support entrepreneurial endeavors of the college; and for faculty grants, undergraduate scholarships and any other related costs associated with innovation, collaboration and media production.
"Harmelin has always been about what's next," Mary Meder said. "What's the new trend in the advertising industry, and how can we leverage that in a unique way for the benefit of our clients? To remain at the forefront of our industry, we need more students (aka future employees) thinking creatively, and I feel this partnership can help both Penn State and Harmelin Media."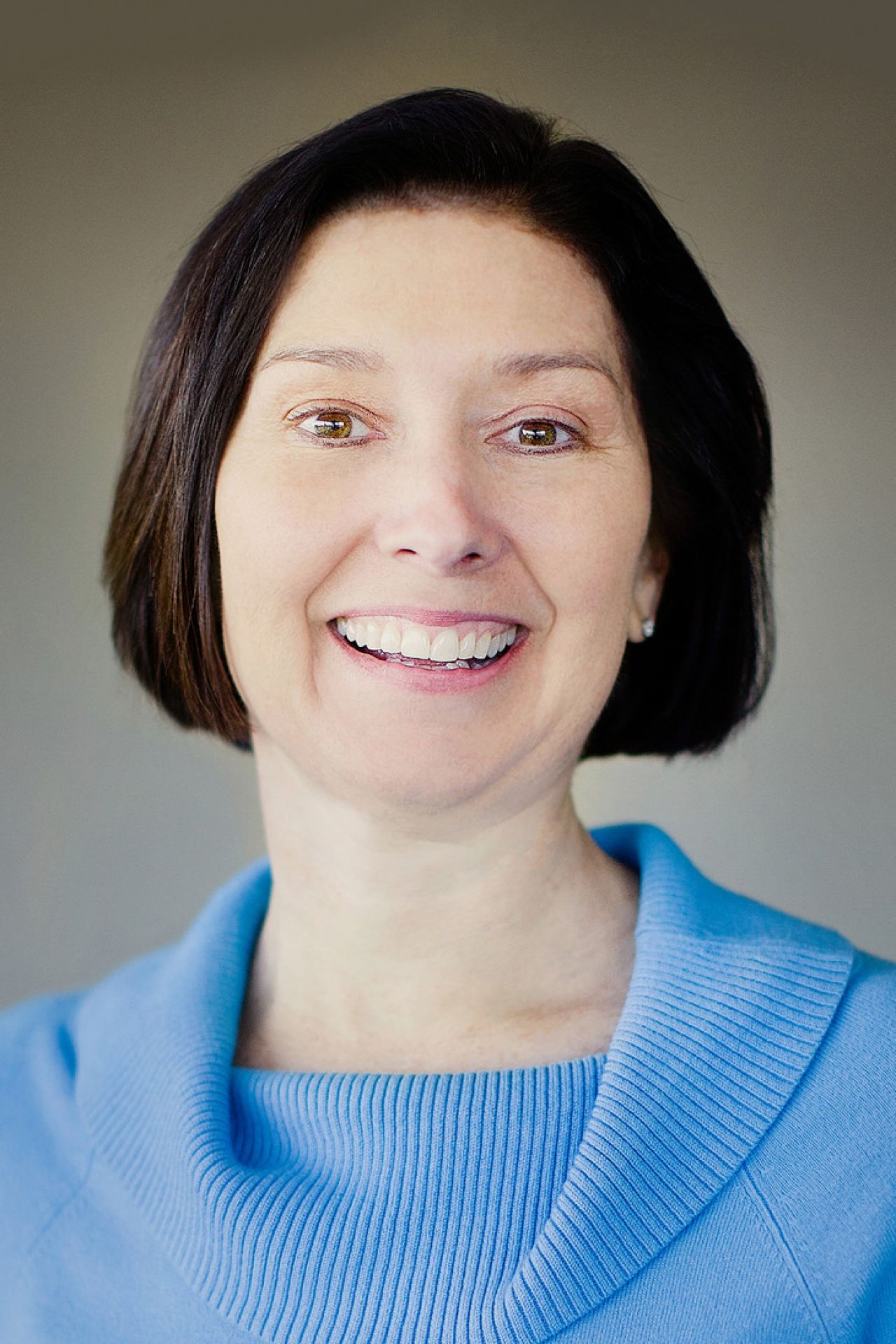 She said the coronavirus pandemic forced the company, like many others, to quickly examine its practices to find ways to survive and thrive. The agency accelerated many of its growth plans, including investments in eCommerce, more emphasis on digital media and a reimagining of Harmelin's internal business practices to respond to a more mobile workforce and increasing client demands.
"This gift provides support that will enable the kind of creativity and innovation that will set our students apart with tangible experiences — and allow us to inform and serve people across Pennsylvania," said Marie Hardin, dean of the Bellisario College. "It's a forward-thinking approach that will help us better prepare the next generation of media entrepreneurs and digital storytellers."
Meder, who has more than 30 years of experience in the media industry, guides strategic direction at Harmelin Media and is responsible for the company's revenue growth, including securing new business, client retention and expansion and identifying new revenue streams. She also oversees development of Harmelin's senior and executive staff. In her role as president, Mary has overseen the development of new service offerings including analytics and modeling, marketing technology, programmatic media, search engine optimization, influencer marketing, eCommerce, content marketing and more.
"It was an easy decision to support Penn State," she said. She and Joe have two children — son Kyle, who earned his bachelor's degree from Penn State in 2016, and daughter Chrissy. "When I considered the things that have advanced my career and that really bring me joy, Penn State is at the top of both lists."
Meder is the past chair of Special Olympics Pennsylvania and currently serves on its board. In 2011, she received the Special Olympics Pennsylvania Hall of Fame Al Senavitis Lifetime Achievement Award. Meder also serves as an officer of the Philly Ad Club Board of Governors and is a past board president. During her presidency, she initiated an economic impact report for the Greater Philadelphia Advertising and Communications Industry.
The gift will advance "A Greater Penn State for 21st Century Excellence," a focused campaign that seeks to elevate Penn State's position as a leading public university in a world defined by rapid change and global connections. With the support of alumni and friends, "A Greater Penn State" seeks to fulfill the three key imperatives of a 21st-century public university: keeping the doors to higher education open to hard-working students regardless of financial well-being; creating transformative experiences that go beyond the classroom; and impacting the world by serving communities and fueling discovery, innovation and entrepreneurship. To learn more about "A Greater Penn State for 21st Century Excellence," visit greaterpennstate.psu.edu