Faculty and Staff
Page Center's 2022 research call focused on sustainability communication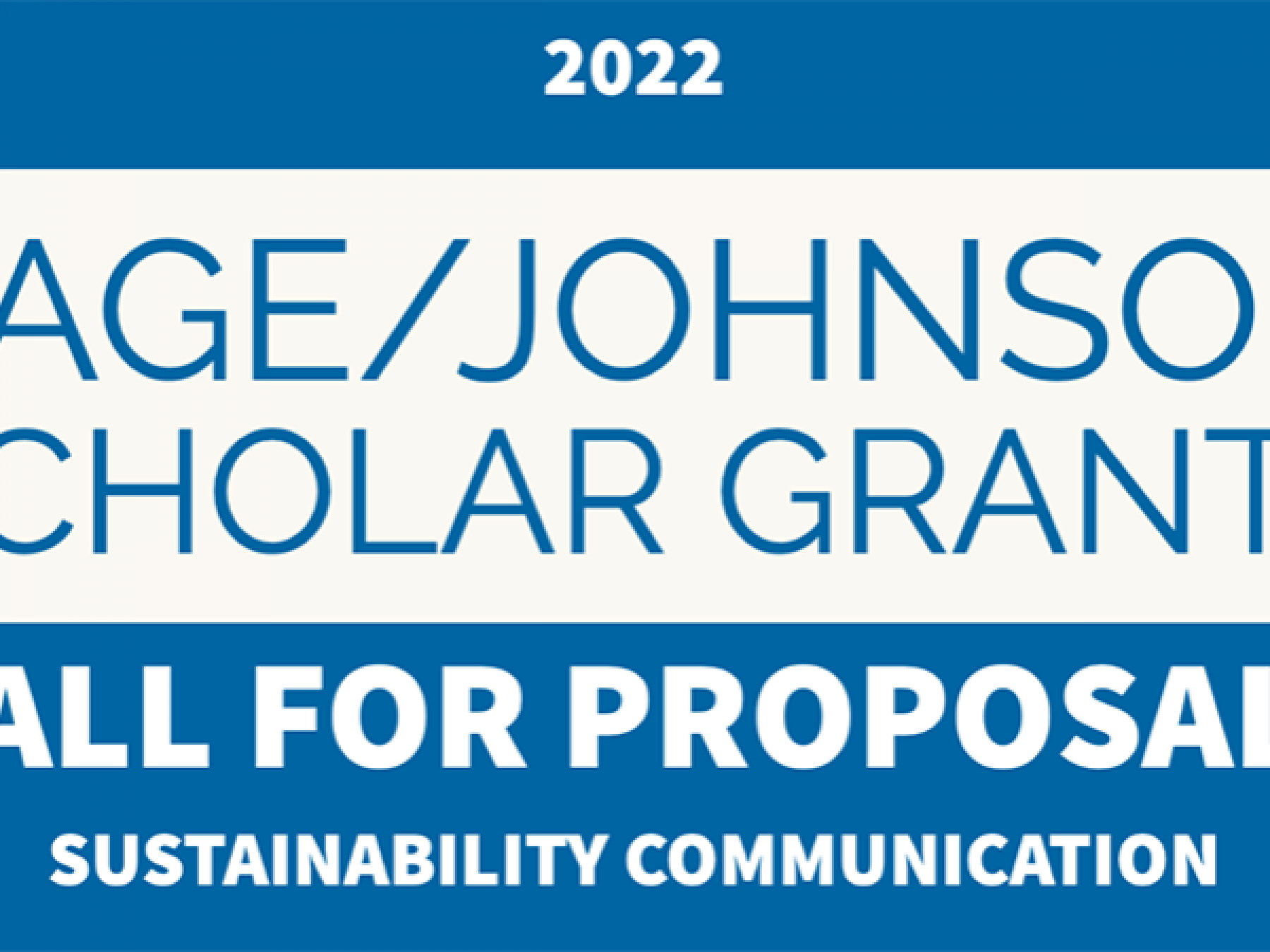 Organizations are constantly adapting their missions and initiatives to achieve ambitious sustainability goals. Communicating those practices in an efficient and ethical manner to internal and external publics can be challenging. The Arthur W. Page Center for Integrity in Public Communication hopes to alleviate those challenges with its 2022 Page/Johnson Scholar Grant program call for research proposals. The year's topic is sustainability communication.
For nearly two decades, the Page Center, a research center in the Donald P. Bellisario College of Communications, has funded hundreds of projects tackling many topics in the field. While research themes vary from year to year, the center consistently supports academic exploration into the understanding of principles practiced in public communication.
Visit the 2022 Call for Proposals page for more information about this year's research call. All application materials are due Jan. 15, 2022.
The call will be moderated by Page Center director Denise Bortree, professor of advertising-public relations and associate dean for academic affairs at the Bellisario College, and center research director Holly Overton, associate professor of advertising-public relations.
"The topic of this year's call is reflective of the ever-increasing importance of companies not only acting sustainably but also communicating ethically and effectively about their efforts," Overton said. "We are excited to support these timely, innovative research projects that contribute to the Page Center's mission."
Sustainability communication
With a continued emphasis on organizations adopting and better communicating sustainable practices, submissions should propose research ideas that contribute to the scholarly and public understanding of how organizations are engaging in sustainability communication in various contexts. Visit the call page to learn more about potential topics.
All areas of sustainability communications will be considered, but topics should have an environmental focus. Studies focused particularly on theory development, organizational best practices, ethical implications, and relevant, timely environmental issues are especially encouraged.
Since its founding in 2004, the Page Center has become an international leader in research on ethics and integrity in public communication. The center has funded more than 250 scholars and awarded more than $900,000 in research funding. The Page/Johnson Scholar Grants are awarded annually and address a relevant issue affecting public communications. Past calls have examined digital media, fake news, ethics of care, advocacy, and organizational listening, among others.