Alumni
Penn State alumna helps foster the next generation of journalists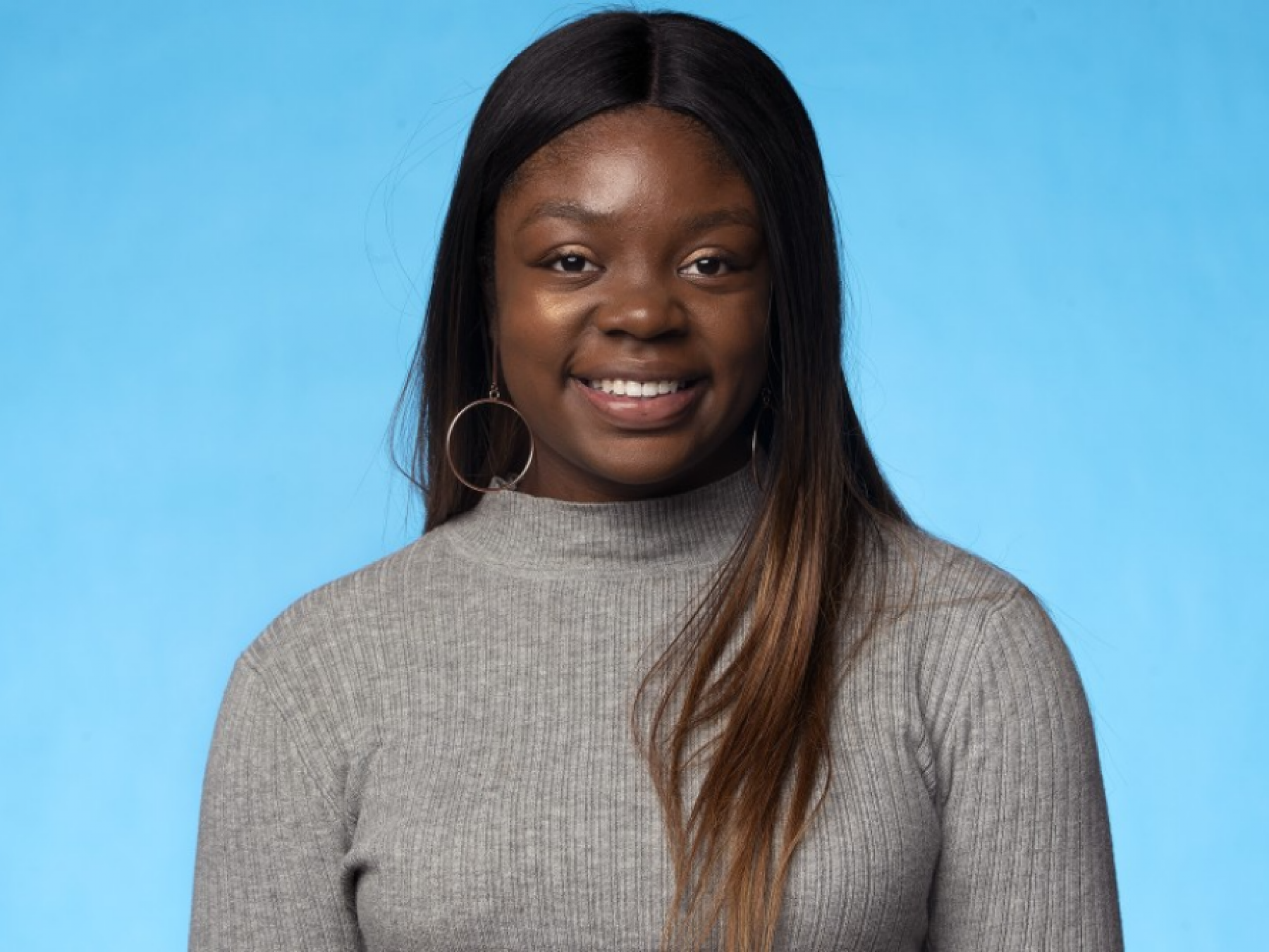 With a goal of fostering the next generation of journalists, Adriana Lacy, a 2018 African American studies and journalism alumna, is using her Penn State background to lead a dynamic career in freelance journalism and education.
Lacy currently works as a freelancer and educator in Los Angeles where she advises publications and newsrooms on online strategy, audience engagement, social media and technology.
"As a freelance journalist, I consult with various media and technology companies on best practices to engage with their audiences," she said. "This could range from advice on social media to newsletters to design and everything in between."
Freelancing engages Lacy in a multitude of projects, some of which have included writing columns for the Reuters Institute for Journalism at the University of Missouri, creating a membership campaign for DAME Magazine, and consulting with The Guardian U.S.
"What I enjoy most about freelancing is the wide array of people and publications that I get to work with," she said. "No one day is the same; sometimes I'll be digging into a metrics-based project, while another day I might be working on a brand-new newsletter strategy."
In addition to her freelancing role, Lacy also serves as an adjunct professor in the Annenberg School for Communication and Journalism at the University of Southern California, where she primarily teaches journalism and digital media courses to undergraduate students.
"I teach a variety of classes at USC. In one of my courses, 'Engaging Diverse Communities,' I educate students about groups that have been historically marginalized in media coverage and share how we can better include these communities in the media going forward," she said. "I also teach courses on social media and news product management and serve as a coach for the Annenberg Media Center on campus."
Ultimately, Lacy hopes students leave her lectures with new ideas and perspectives.
"I want my students to be critical of the world around them and really interrogate their beliefs and actions," she said. "As journalists, we have a responsibility to get the news right, and examining biases is a great place to start."
In both her roles, Lacy aspires to have a greater impact on those around her.
"I hope that I can continue to mentor and help bring up the next generation of journalists," she said. "Personal success is important to me, but I want to ensure that I'm bringing others with me on that journey."
While at Penn State, Lacy excelled both in and out of the classroom, serving as a tour guide for the Student Minority Advisory and Recruitment Team and working as an intern for Penn State Athletics and Penn State's Division of Development and Alumni Relations. Lacy also was the co-founder and editor-in-chief of The Underground, a multicultural student-run media site devoted to telling the untold stories within the Penn State community.
During her junior year, Lacy was chosen for the Virginia Todd Chapel Executive Internship Program, which provides students in the College of the Liberal Arts with a $5,000 stipend to support their internship experience. With the program's funding, Lacy was able to pursue a summer internship with Axios, a media site based in Washington, D.C., where she obtained hands-on experience with social media, audience engagement and digital media reporting.
Following graduation, Lacy went on to work for The New York Times and the Los Angeles Times and even held a full-time position with Axios before beginning her current role as a freelance journalist.
An alumna of both the College of the Liberal Arts and the Bellisario College of Communications, Lacy continues to translate the skills she acquired from her degrees into the many facets of her career.
"Both my degrees set me up to be a clear and concise writer while also teaching me about empathy and leadership," she said. "At Penn State, I took classes in sociology, communication arts and sciences, and African American studies, which all really helped me to widen my perspective and become a global citizen. Additionally, having the opportunity to learn about the figures in African American history that have paved the way for me was a very inspiring experience as an undergraduate."
For those interested in a career in journalism or freelance writing, Lacy stressed the importance of networking.
"Make as many connections as possible," she said. "A huge part of freelancing is networking. Going to events, reaching out to people, and creating those networks will set you up for success in the future."