Campus
Pennsylvania's Second Lady hopes to help plant seeds of success
Gisele Fetterman believes entrepreneurship can start at a young age, and have long-lasting impacts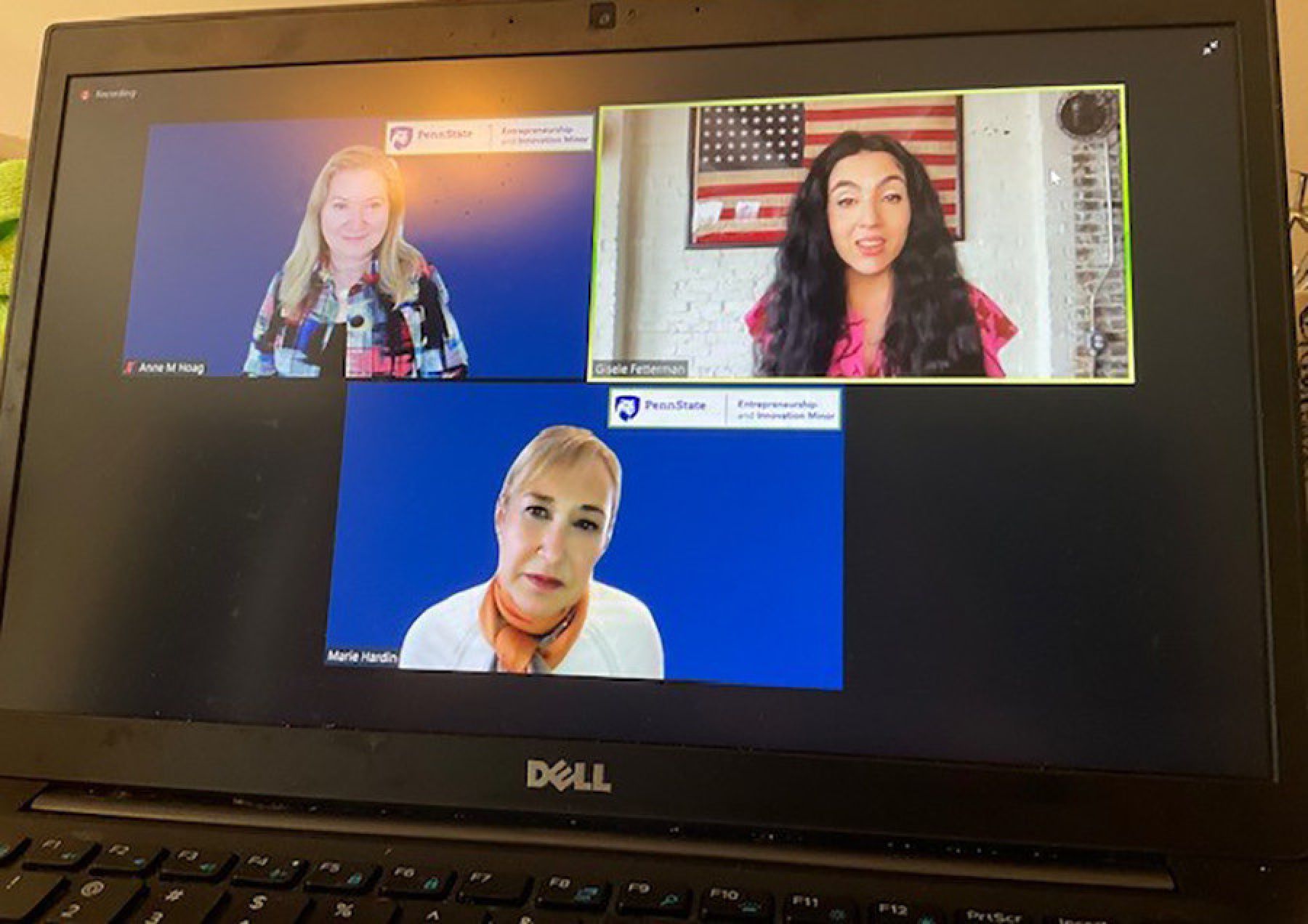 Gisele Fetterman has a rule for her three children that reflects her approach to entrepreneurship and life in general.
The Second Lady of Pennsylvania, wife of Lt. Gov. John Fetterman, said she encourages complaints from her trio of pre-teens — but only if they come with an accompanying solution. Likewise, she believes it's good to fail, get back up and try again. And, she invariably emphasizes the importance of valuing children as potential entrepreneurs and innovators.
"I know my seed was planted when I was 7. It didn't come together until years later, but that's when it was planted," Fetterman said. "So how can we do that for others?"
Fetterman said she was "always looking for a better way, a new way" during a discussion as part of Penn State Startup Week powered by PNC.
Fetterman has started a handful of nonprofits, organizations generally focused on empowering marginalized groups, solving food insecurity and recycling. She considers herself more of a connector and supporter for other entrepreneurs — and her active and visible role has made her a fairly powerful source of such support in Pennsylvania.
Fetterman told Dean Marie Hardin of the Donald P. Bellisario College of Communications and Anne Hoag, a Bellisario College faculty member and director of the Center for Penn State Student Entrepreneurship, that she knew the source of her creative energy and ongoing drive.
Fetterman said she thinks her ADHD, which she referred to as her "superpower," allows her "to be really creative and really see the big picture."
Plus, she brings a strong motivation to all she does. "My work is based on pain, whether it's personal or that of someone I love," Fetterman said. "My goal is to stop that pain."
Her personal pain was food insecurity, because her family often sought food in dumpsters when she was a child in New York City. Back then, when she found good food discarded in bulk while many like her family were seeking food, she started wondering about solutions.
In recent years she's started 412 Food Rescue, which has distributed more than 14 million pounds of food in and around Pittsburgh. The approach has been replicated in a dozen other U.S. cities. She also created Free Store 15104, which focuses on recycling and upcycling to limit waste, and Good PGH whose Girl Code initiative works with high school juniors to map out possible career paths. The initiative pairs students with professional mentors, who provide students with the opportunity to learn through shadowing experiences and see the professionals at work in the real world.
"How many folks do you know who choose a major who don't work in that major today?" Fetterman said. "They never had an opportunity for an internship, a shadowing experience. I think those are so important."
Fetterman believes introducing children to their fields of interest will greatly impact their future endeavors. Modeled behavior and real-life opportunities can make a world-changing difference for many children who might never have such an opportunity, she said.
"Do you see young girls who may not ever believe that they can be in this position or belong in that space because they've never seen themselves in that? But if they get to go on these trips or get these experiences, or have a mentor who's willing to take them on as a little kid, that inspires so much," she said.
Still, because she's always looking for a better way, Fetterman said she thinks Girl Code can improve itself, perhaps by working with girls before they reach high school.
"We could start even earlier than juniors in high school," she said. Fetterman believes encouraging "kids to dream big" can keep the commonwealth competitive for years to come. She believes getting children involved in Pennsylvania small businesses — which employ 2.5 million people — can provide vital engagement, stability and support for the future.
"A way to vote is how you spend your dollars," Fetterman said. "If you have the opportunity to support small businesses, minority businesses, women-owned businesses, you are helping change cycles of poverty within those families and within those generations.
"We have to support small businesses before they go out of business. There's room for all of them to thrive."
The event was sponsored by the Center for Penn State Student Entrepreneurship as part of Startup Week. An integral part of the broader Invent Penn State initiative, Startup Week is a university-wide event that connects students with innovative alumni and pioneers who are achieving success in a variety of industries and disciplines. Throughout the week, students discover, explore, experience and celebrate entrepreneurship.