Faculty and Staff
Practical and Professional
Professors' interests prompt real-life opportunities for students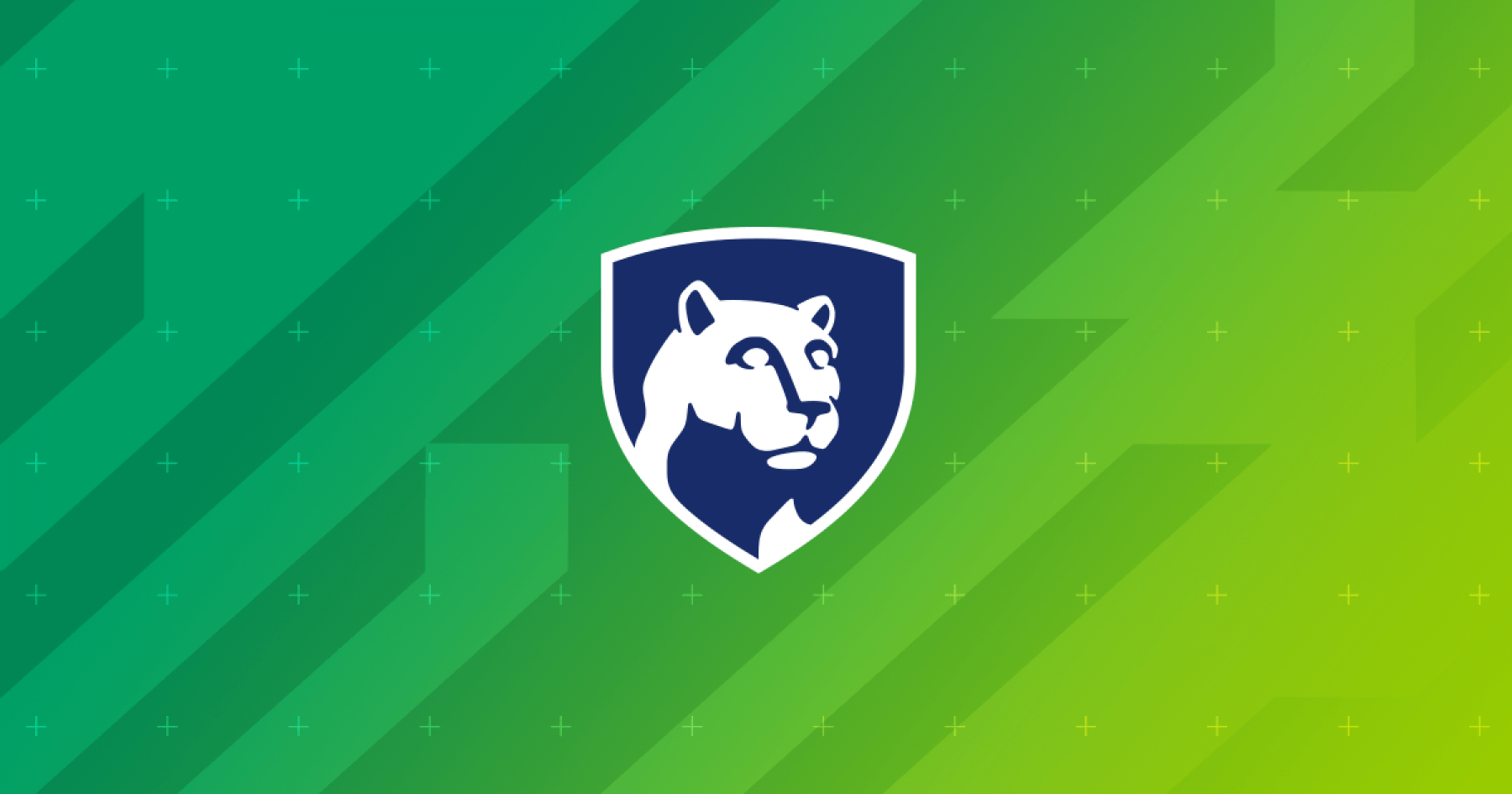 For Bellisario College advertising/public relations students in capstone, 400-level courses the best in-class experiences often happen outside of the classroom — thanks to assignments and partnerships that put a premium on real-life experiences.
Those challenges abound in COMM 473. In her section of the campaigns course, Holly Overton, an associate professor,partners with Target Corp., challenging students to create a campaign.
Renea Nichols, an associate teaching professor, divides her class into several small groups each working with a different client. During the spring semester, those clients included Bellefonte Cemetery Association, Happy Valley Adventure Bureau, and Way Fruit Farm, among others.
Every faculty member has a slightly different approach with the same goal in mind — preparing students for professional success, and the reality that not every student's career path will take them to the same place. So, across course sections faculty members strive to provide realistic variety.
"It's something that's important to me, but really it's important because it helps better prepare the students," Nichols said. "Many of them think they're going to go out and have an audience that's mostly a group of 18- to 24-year-old college-educated people.
"What students aren't experiencing are 'real' audiences — audiences that are seniors, children, a variety of different ages. It's often audiences they might be unfamiliar with, so they're going to have to do some work."
For Nichols, who previously earned the University's Barash Award for Human Service and volunteers regularly with the cemetery association, the spring clients were familiar. They were not familiar for the students, though, and the challenge was valuable.
Likewise for Overton, who has partnered with Target Corp. for years, the partnership provides a meaningful challenge.
"By definition we're essentially taking all their skills they've amassed here at Penn State and having them showcase it," Overton said. "So what better experience than to partner with a client and develop it into a professional-grade campaign, much like they would in a real world? That experience provides much more than we could with a textbook, or even something they just created to show me. By working with a client they get to experience the highs and lows, and everything that goes along with that."
Her long list of "wins" for the approach includes the development of business acumen and soft skills, ranging from collaboration and handling feedback to developing interpersonal communications.
She's been a Penn State faculty member for two years but has taught the course at three different institutions across multiple disciplines with a variety of partners. Target Corp. has been her exclusive partner at the University though, thanks to the company's engaged campus outreach efforts. Some corporations and nonprofits are not always as cooperative or supportive,
she said.
"It's such a priority for Target that the students get a wonderful experience," she said.
Her time working with Target has engaged students in many different aspects of the company's communications efforts, so no two semesters are the same. Plus, different cohorts of students invariably lead to different results.
As a complement to grades and even serving the individual clients, both Nichols and Overton encourage students to get involved in their communities. Such engagement offers an opportunity to hone skills and network, both valuable in terms of professional development. They believe being a professional means more than professional development, though.
Nichols said she's aiming for a bit of personal development as well. "Most important, when you do good things, good things come back to you," Nichols said.
"The idea of embracing social responsibility and giving back to the community is important," Overton said. "I think it teaches them what it feels like and the rewards of being a good steward in a community."