Student
Student's interest in combat sports, class assignment lead to first job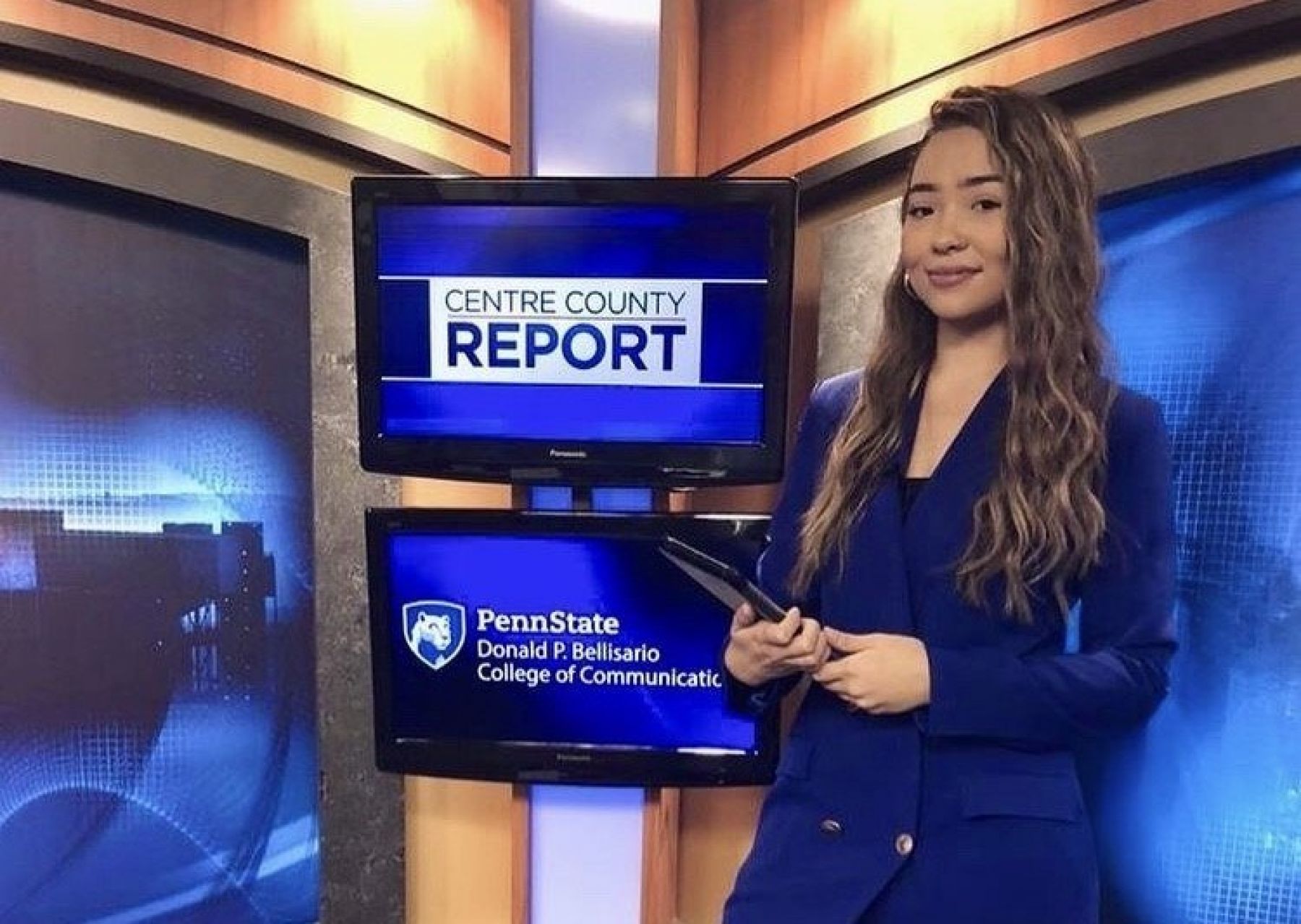 On some weekend nights when her friends are ready to socialize, Ariel Simpson opts out.
Instead, the Penn State senior enjoys staying home and streaming her entertainment of choice.
"All my friends, every time on the weekend, they'll be like 'Let's go out!' And I tell them, 'No, there's this great UFC card I need to watch.' I'll offer them to come over, we could order some pizza and chicken wings, but they're not interested."
Simpson, a journalism major in the Donald P. Bellisario College of Communications, has been a fan of boxing, combat sports and mixed martial arts since she was a child — an interest that was nurtured by her father, Jay.
These days she's also getting paid for that interest. As Simpson completes her final semester as a Penn State student, she's working 20 to 24 hours a week as a producer for Sirius XM, focused largely on the satellite radio company's combat sports programming with shows like "Busted Open," "MMA Tonight" and "Unlocking the Cage."
She initially pursued the opportunity as part of a class assignment that required students to find job opportunities and participate in mock interviews for the positions. Simpson went a step farther, though. She applied for the job and got it.
Simpson always seems to take an extra step — even if that sets her apart from some of her friends on the weekend.
Along with her Sirius XM duties, she serves as producer for ESPN Radio 1450 in State College, an on-air voice for "Gridiron Girls" on CommRadio and sports editor for The Underground, a multicultural student-run media site that covers Penn State news.
She counts the founding of "Gridiron Girls" among her undergraduate career highlights. The show was CommRadio's first and only sports talk show driven entirely by women.
"I remember the first time I walked into the CommRadio sports meeting it was all guys and one girl. After we started the show, more girls were asking to join," she said. "That show is my baby. That's the biggest, best experience for me at Penn State."
Simpson, who was born in Columbus, Ohio, followed her brother, Satchel, to Penn State as the second person in her family to attend college. They attended Harry S. Truman High School in Levittown, Pennsylvania, and he earned his bachelor's degree in cybersecurity from Penn State in 2020. They have two younger brothers, and she appreciates her family's support, which made her college experience possible.
That support motivated her to take advantage of as many opportunities as possible at the University.
"I'm so appreciative to my family for helping me get to this point," she said. "I'm just trying to take in the moment and enjoy it all."
Especially those Saturday nights when she's home by herself for a bit of career preparation and entertainment.