Obituaries
George Richards
('54 Lib)
Created the nationally respected Bart Richards Award for Media Criticism in his father's name.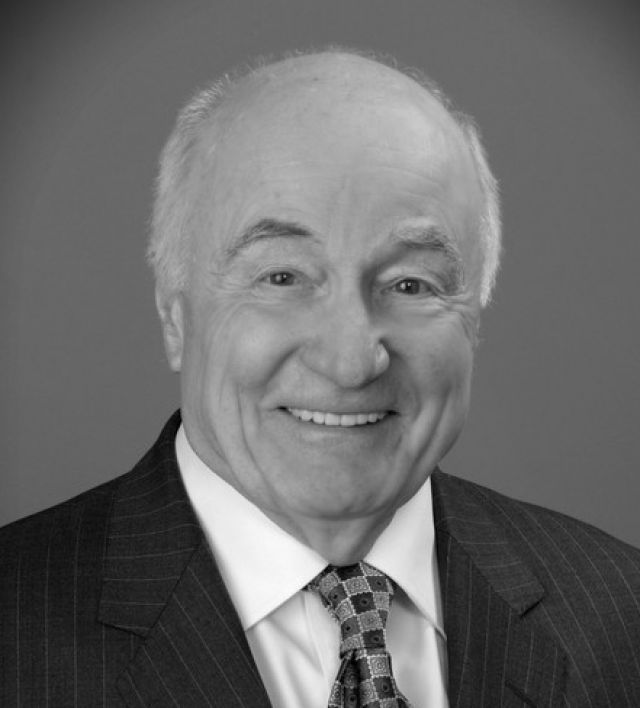 Penn State alumnus and longtime supporter George Richards, formerly of Simsbury, Connecticut, died on Jan. 7, 2020. He was 87.
Born in New Castle, Pennsylvania on Oct. 3, 1932, to the late Barton
"Bart" and Elizabeth Richards, he earned his bachelor's degree from Penn State in 1954. He served honorably in the United States Army with the 7th Infantry Division in Korea from 1954 to 1956 and then transferred to the inactive reserve until 1962.
After his service in Korea, he went on to study business and marketing at Harvard Business School and earned his MBA in June 1958. He owned and ran Vitex Packaging, which became a world leader in packaging for tea and other goods.
Richards was an ardent supporter of Penn State, including the the Donald P. Bellisario College of Communications, notably creating the Bart Richards Award for Media Criticism in his father's name. Bart was a journalist and western Pennsylvania for years, respected for his commitment to the craft and dedication to serving the community.
The Bart Richards Award, presented annually at the National Press Club, recognizes some of the best journalists in the nation for their work critiquing the work of the media.
He was also a strong supporter of the College of the Liberal Arts, where in 2009 he earned the distinction of being named as one of 20 Centennial Fellows during the 100th anniversary of the founding of the college. In 2011, he received the Penn State Board of Trustees Distinguished Alumni Award, the highest honor bestowed by the University upon an outstanding alumna or alumnus.
In 2002, Richards and his wife, Ann, made a $3 million gift to name the George and Ann Richards Civil War Era Center in the College of the Liberal Arts. Richards also served as a member of the Richards Center board of visitors.
Richards is survived by four children and their spouses, 14 grandchildren, and a sister. He was predeceased by his parents and by his wife of 54 years, Ann (Stiegler) Richards.