Obituaries
Greg Myford
('86 Journ)
Director of Athletics, University of Alaska Anchorage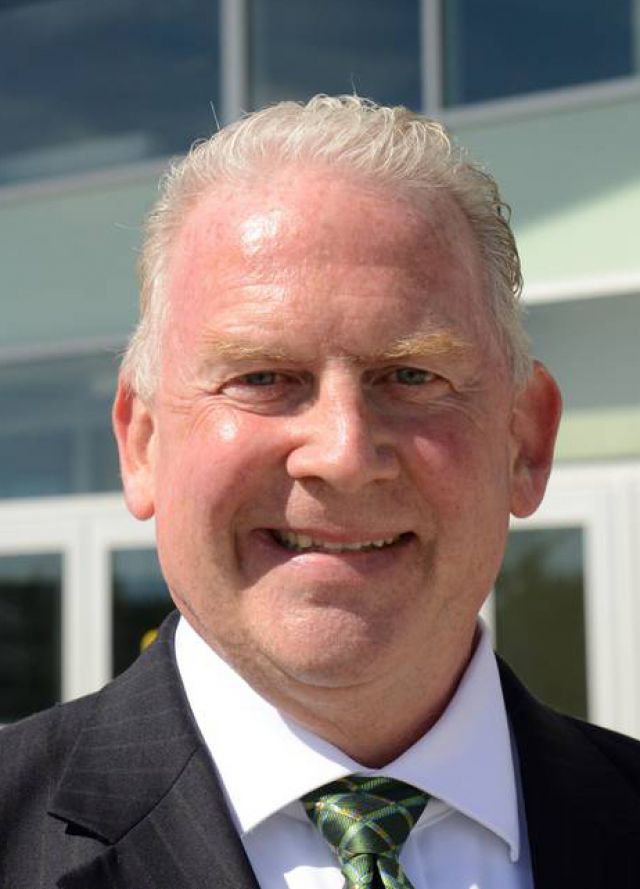 Greg Myford, the director of athletics at the University of Alaska Anchorage, died Monday, Nov. 29, 2021, after battling throat cancer. He was 58.

Myford joined Alaska Anchorage in 2018. Under his direction the athletic program produced 54 All-American honorees and 30 individual conference champions. Among the highlights of his career in Alaska was the school hosting the prestigious, nationally televised Armed Forces Classic in 2019. He led student-athletes and coaches through the coronavirus pandemic and their return to competition. In addition, Myford led significant fundraising efforts to support the athletic program in recent years.
"Greg's optimism and positivity never wavered, even as he battled cancer," said Alaska Anchorage chancellor Sean Parnell. "On behalf of the entire UAA community, I would like to extend the deepest condolences to Greg's family, friends and loved ones."
Before moving to Alaska, Myford spent five years with IMG College in Florida.
From 2004 to 2013, Myford was the associate athletic director for marketing and communications at Penn State. In that role he led Penn State's efforts related to communications, marketing, promotions, sponsorship rights, ticketing and its website.
His colleagues and friends from Penn State described him as collaborative, driven, smart and talented.
During his career Myford also served as the senior vice president for corporate development with the Detroit Pistons organization from 1999 to 2003, and as senior vice president for business development with the Stanley Cup-champion Tampa Bay Lightning from 2003 and 2004.
His two daughters — Madeline, who earned her bachelor's degree from the Bellisario College in 2018, and Miranda, who graduated from the University of Mississippi two years later — both followed his footsteps and work in sports marketing.