Obituaries
Thomas John "TJ" Coursen
('97 Comm)
Sales manager for Fox 8 and ABC 23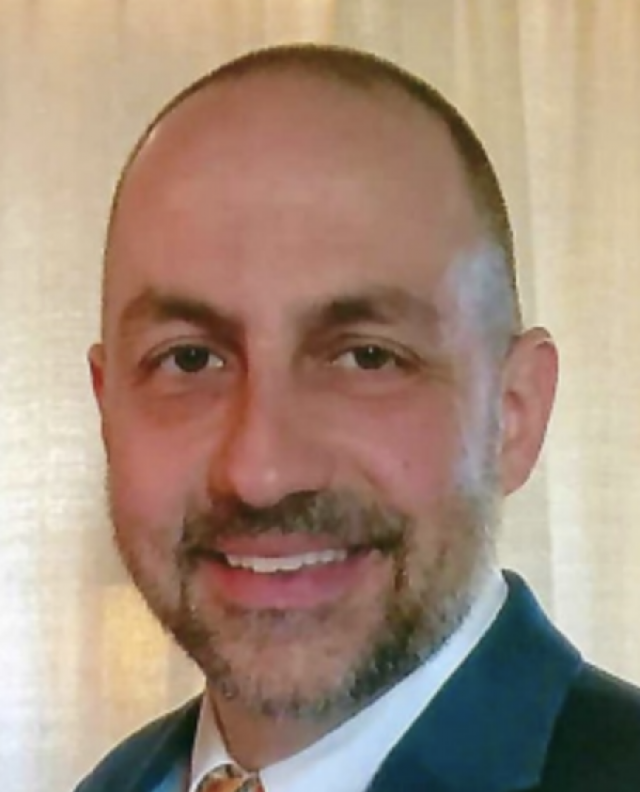 Thomas John "TJ" Coursen, 46, of Centre Hall, Pennsylvania, died Wednesday, September 1, 2021, at home.
He was born May 5, 1975, in State College, the son of John T. "Jack" and Donna J. (Speer) Coursen, of Potter Township. On June 3, 2000, at the Grace United Methodist Church in Centre Hall, TJ married the love of his life, Kathleen A. "Kathy" Rhode, who survives at home.
Upon graduating from Penn State, he worked for Forever Broadcasting and in 2003 he became sales manager for Fox 8 and ABC 23. TJ truly cherished and valued the long-lasting friendships he developed with his clients and coworkers during his many years of sales experience.
When TJ was first diagnosed with cancer, the community rallied and supported him and his family. The care and compassion he was shown during this dark time led to many meetings and discussions with good friends, Tom and Nancy Stoner and Danny and Connie Gensimore. Through this, The Hope Fund was created with the mission of providing assistance to Penns Valley community members in need.
TJ enjoyed fishing with his dad, children, nephews and friends making many trips over the years to Canada and Alaska. He was an avid Penn State football and wrestling fan and a huge Yankees fan.
To know TJ was to know how passionate he was about his family, children and their activities. Whether it was the baseball field, softball field or volleyball court, TJ could be found there with Kathy, watching or coaching. Through coaching he impacted many lives of the athletes with his focus on attitude and effort and controlling what you can in life. "You will never have success unless you are playing for the teammate standing next to you." TJ considered his wife, Kathy his "teammate" and his biggest fan. The love they had for each other was one that many hope and strive for.
Along with his parents and wife, Kathy, TJ is survived by his son, Logan Coursen (son of Cheryl Grenoble) of State College; two daughters, Hailey F. Coursen of Centre Hall and Ellie D. Coursen; one brother, John M. Coursen and his wife, Nancy, of Virginia; two sisters, Tara L. Tomrell and her husband, Matthew, of Bloomington, IN and Kathy P. Gunther and her husband, Cort, of Virginia; his father in-law, Irwin Rhode and his wife, Penny, of York; his sister-in-law, Christine Reutter and her husband John, of York; sister in-law, Sharon Waite and her husband Ed of New York; nieces and nephews, Emily Reutter, Jordan Waite, Jackson, Nathan and Hunter Tomrell, Zachary Waite; and so many close friends that he considered to be family.
TJ was preceded in death by his brother, William R. "Bill" Coursen and his mother in-law, Donna Rhode.
Despite an almost 20 year battle with cancer, TJ could always be found with a smile on his face. He greeted and spoke to everyone he met with generosity and sincerity, making people feel like they were the only ones that mattered. Like a magnet, everyone was drawn to TJ's positive personality and loved him for it. TJ had numerous supporters who could be found wearing "Team TJ" and " TJ Strong" apparel, showing his impact on the community which was one of inspiration and also a message of hope and togetherness.

In lieu of flowers, memorial contributions can be made in TJ's honor to the HOPE Fund of Penns Valley, PO Box 427, Centre Hall, PA 16828.