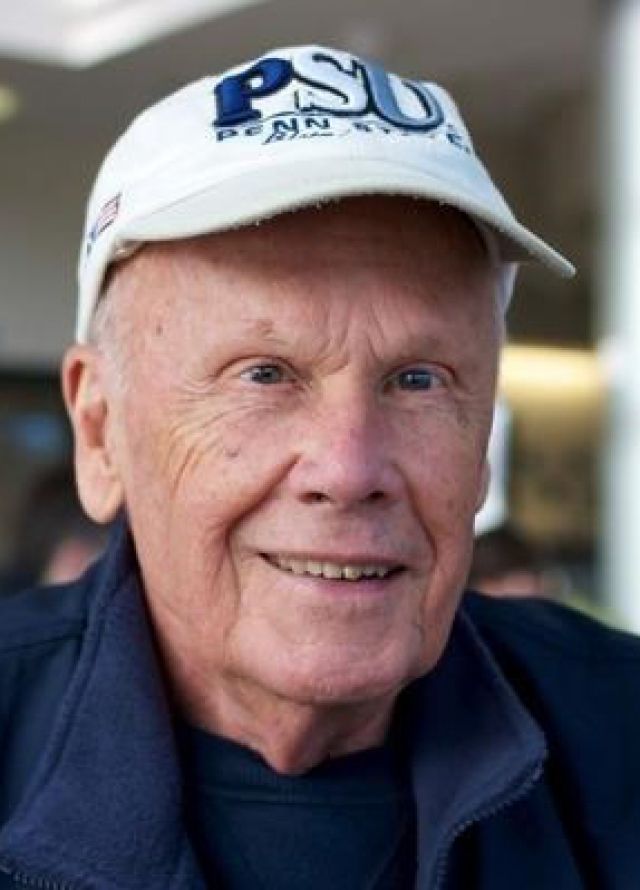 Thomas William Huntley, a devoted husband and father, passed away unexpectedly on Jan. 1, 2023, doing what was his latest passion, his usual daily walk around Foxdale Village. Cold wind, snow, rain, sleet, hail would never deter him.
Tom was born in Vestaburg, a coal mining town in western Pennsylvania, the son of Harry and Jean Huntley (nee McMurray). He was married to Sara Ann Huntley until September of 1971 when cancer took her from him. He married Barbara Jean Schmidt in 1975 who preceded him in death in March of 2022. He is survived by his sons; Thomas (Ted) Edward Huntley and wife, Diane; and granddaughter, Laura of Walnut Creek, California, Kurt Huntley of Mesa, Arizona, and wife, Shirley; and granddaughter, Sara; and daughter, Danti Martha Rivera of Orlando, Florida, and husband, Edwin Rivera; and his beloved kitty, Missy.
His past loves included skiing, being a member of the Tussey Mountain Ski Patrol, and running competitions. Later in his running career he always finished in the top 5. Usually as one of the only five or so that were still running in his age group. He was an avid outdoorsman which included camping, hiking, biking, river cruises in Europe and walking Meg, the family dog.
He was also a devoted Penn State sports fan, attending many men's and women's basketball games, football games when he and his son Kurt would get standing room only tickets in the South end zone bleachers, as well as wrestling, women's volleyball, and gymnastics.
He earned a bachelor's degree in Journalism (1952) then served as a Sergeant in the Korean conflict for two years, followed by another bachelor's degree in Industrial Engineering (1957) and finally a ,aster's degree in operations research (1967), all from Penn State. Tom was also a longtime Penn State employee as a systems analyst.
Tom was a charter member of Trinity Lutheran Church on North Oak Lane in State College, Pennsylvania, and continued attending services and Bible studies held at Foxdale by his minister, until his passing.